Recently, CSCEC won many international awards including Annual MEED Projects Awards.
Annual MEED Projects Awards
The results of the 12th Annual MEED Projects Awards were announced. CSCEC and the owner Roads and Transport Authority of Dubai were awarded MENA Highly Commended Road Infrastructure Project of the Year and the Abu Dhabi Awards, which is also a new honor in infrastructure after CSCEC won the MEED Projects Awards in building, society and health care categories.
Middle East Economic Digest (MEED) presents the 12th Annual MEED Projects Awards 2022 in association with Mashreq, to projects from across the Middle Eastern & Northern Africa (MENA) region to recognize the best-in-class construction, infrastructure, and utility projects. With an aim to support the region's overall development, the award is one of the most influential awards for appraising building quality in the Middle East.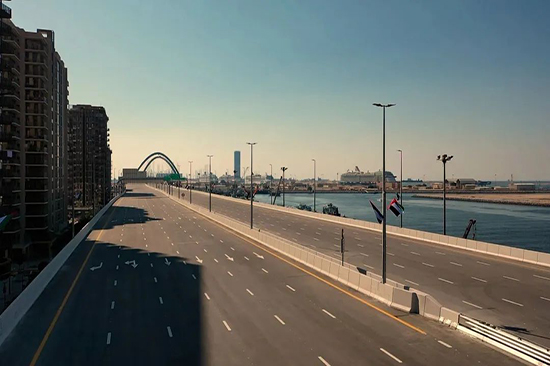 AI Shindagha Corridor Project of CSCEC
Construction Innovation Awards 2022
Recently, Construction Business News Middle East held the awarding ceremony for Construction Innovation Awards 2022 at Sofitel Dubai the Palm. CSCEC won the annual highly recommended contractor award and the Hospitality Project of the Year award.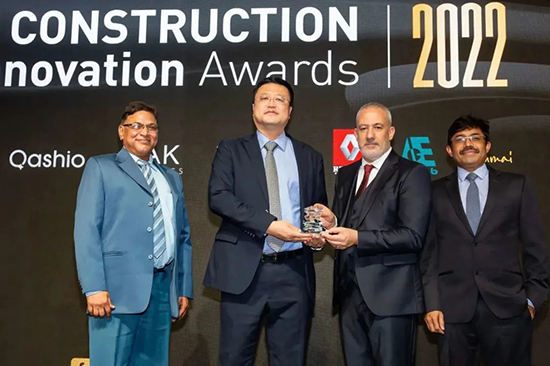 As one of the most influential events in the construction field in the Middle East, the Construction Innovation Awards aims to commend individuals, institutions and projects with outstanding achievements in the field. In addition, through a series of innovative technology in the project implementation, the Crescent Hotel Project contracted by CSCEC won the Hospitality Project of the Year award.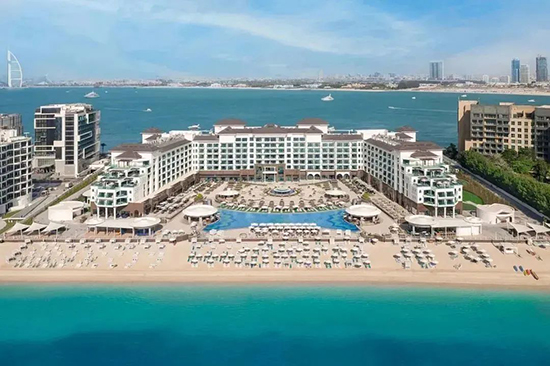 CSCEC-built Crescent Hotel Project
Taqdeer Award 2022
Recently, the award ceremony of the fifth Taqdeer Award 2022 was held in Dubai World Trade Center. CSCEC won the highest five-star rating in 2022 after winning the Taqdeer Award 2020, making a new record.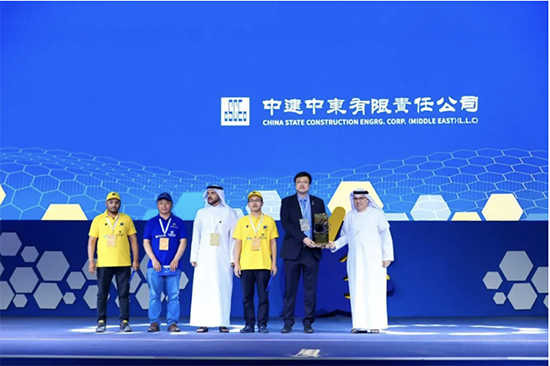 CSCEC representatives accept the award
HE Obaid bin Surour, President of Taqdeer Awards Committee and Chairman of the Permanent Committee for Labour Affairs (PCLA) in Dubai, and HE Abdulrahman Abdulmannan Al Awar, Minister of Human Resources and Emiratisation of the United Arab Emirates, presented awards to CSCEC.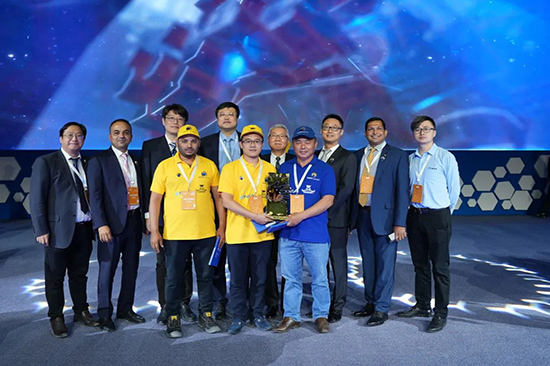 Group photo of CSCEC representatives
Having won the highest rating of this award, CSCEC has once again consolidated its good reputation and popularity in the Gulf countries, contributing to its high-quality development in the Middle East.