Recently, the world's first clean energy equipment conference was held in Deyang City, Sichuan Province. Deyang Wende International Exhibition and Convention Center, themain venue of the conference, is built by CSCEC.
The indoorlayout of the main venue consists of large exhibition rooms, the main venue, sub-venues, and an international banquet hall. The project team is devoted to building an international convention and exhibition center with flexible space utilization, energy-saving and environmentally protective features, and complete functions.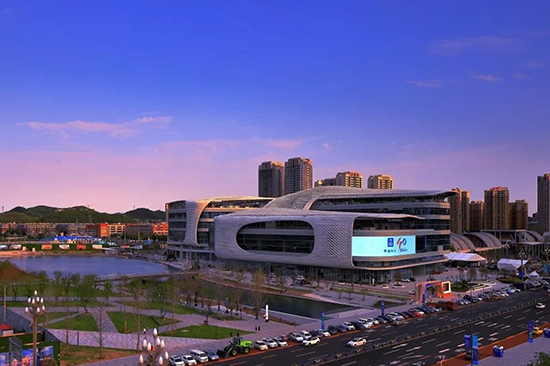 Guided by green, low-carbon, and shared principles, the design combined the building's functional space and residential activities to create a people-friendly and interesting urban space for happiness. The main venue adopted a fabricated steel structure, and the BIM technology was applied in the whole process from design to construction.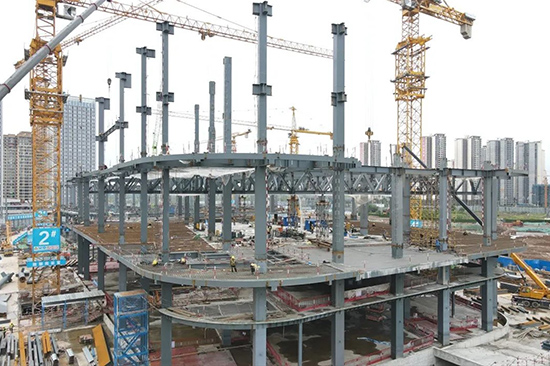 Main body of the steel structure
The external facade of the building adopted a double-curved curtain wall structure with Low-E hollow glass panels which have functions including warmth preservation in winter and heat isolation and daylighting in summer. The semi-open back plates used single-and-double-curved aluminum sheets to provide lighting while taking into account aesthetics as well as green and energy-saving construction.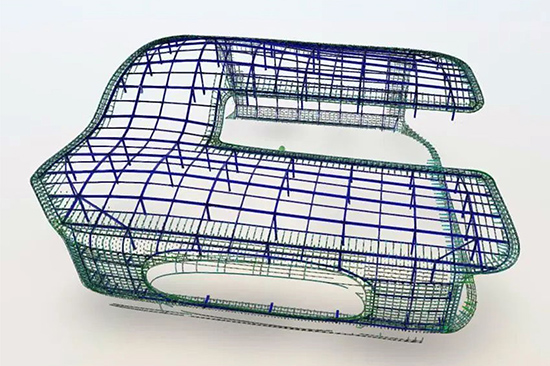 Model of double-curved curtain wall
The outdoor illumination adopted clean energy and takes white, green, and blue as light colors and different themed illumination modes were designed.With low-carbon illumination, all-round connections, as well as smart and various illumination modes, a leading smart illumination model in low-carbon era was created.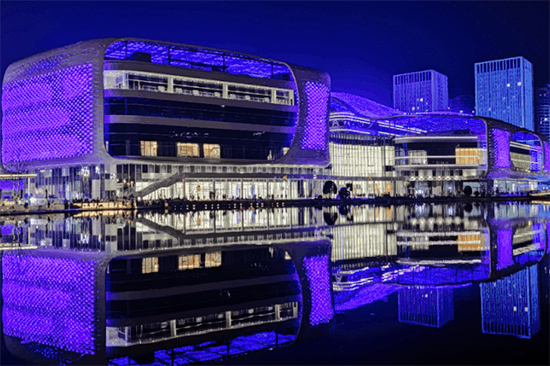 Night view of the waterfront stage
From design to construction, the BIM technology was applied in the whole process to makebuilding information model and then to finish in-depth design. The BIM technology turned design drawings into component processing data, a component list wasexported and sent to the factory for processing and production, and then the components were transported to the construction site for assembly. All of these improved construction speed.
BIM model of the main body structure
In the next step, the project team will meet higher quality requirements and contribute tothe successful conclusion of 2022 World Conference on Clean Energy Equipment.