CSCEC ME invited to Global Project Management Forum
Pubtime:06.07.2022

【Font size:

Big

Mid

Small

】Print
On June26th, 2022, CSCEC ME was invited to The Global Project Management Forum (GPMF)organized by The Project Management Institute KSA in the Saudi capital, Riyadh.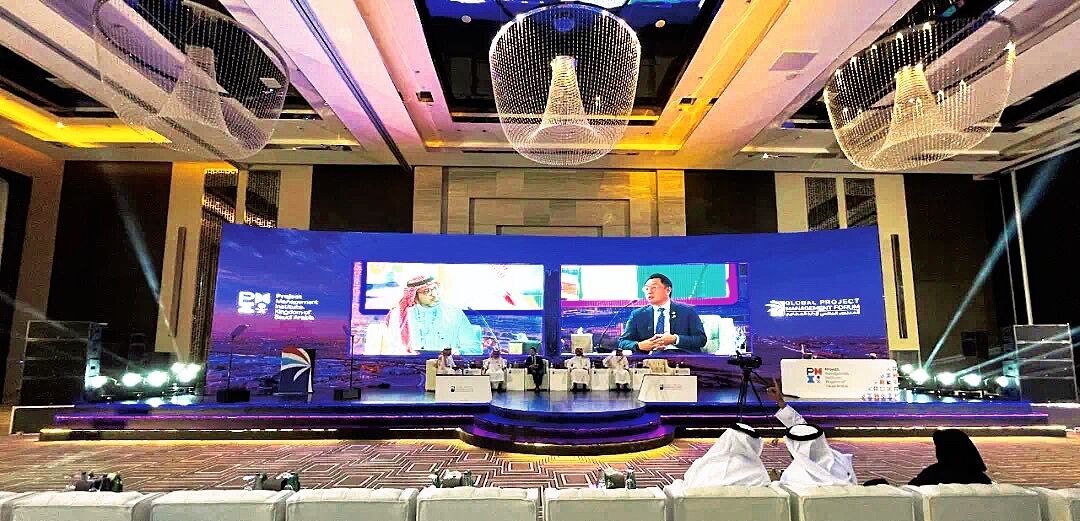 GPMF is under the theme "The Future of Project Management: Digitalizing & Adapting to Change". The launch of GPMF is critical to leverage game-changing technologies and solutions in the way businesses, the economy and governments are run. The forum invited renowned keynote speakers to present the critical components of managing projects as well as provide inspiring insights.
Mr. Yu Tao, President & CEO of CSCEC ME was invited to the Panel Discussion on Building on Vision 2030 - Advancement of Infrastructure. He indicated that with a lot of efforts put by CSCEC staff during thelast 40 years, the Company has become the world's largest investment and construction group. While expanding the international market, CSCEChas accumulated abundant experience in project management. Predictably, Saudi Arabia's 2030 Vision is going to bring revolutionary changes.The Company wants to be highly involved with the development of Saudi's economy and society to make our contribution, and wish to become one of the largest international contractors of Saudi Arabiain the foreseeable future.
After the panel, many participantsactively discussed with Mr. Yu Tao and would like to explore potential collaborations with CSCEC ME. Participating in the forum has further improved brand awareness of CSCEC in Saudi Arabia and wouldvigorously promote the Company's subsequent development inthe Saudi market.