CSCEC-undertaken Rizhao International Expo Center project in Shandong Province handed over and put into operation
Pubtime:03.05.2023

【Font size:

Big

Mid

Small

】Print
Recently, Rizhao International Expo Center, also known as Rizhao Technological and Cultural Center, was handed over and put into operation. The center is invested, built, and operated by CSCEC.
With a total construction area of about 420,000 square meters, the project is divided into 8 functional areas from south to north, consists of a large theater, conference and exhibition centers, hotels, a government service center, a big data center and so on, and serves as a comprehensive landmark integrating technological exhibitions, tourism services, hotel shopping, as well as cultural and official services.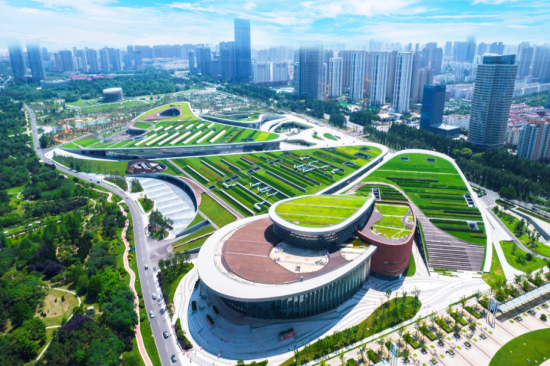 A super-large roof garden built with craftsmanship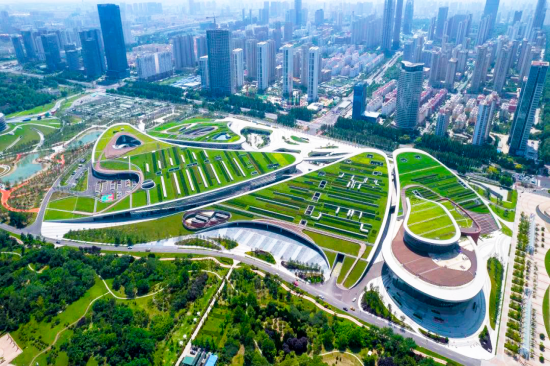 With an average slope of 20° and the largest slope of 50°, the roofs of the project are all pitched for vegetation planting. The pitched roofs have a green area of about 100,000 square meters and have become a super-large roof garden leading in area domestically.
In order to make the large-area planting substrate on the pitched roofs stable and solid, the project team worked with agricultural science universities to form a technical breakthrough group and developed an anti-slip unit structure and a light substrate planting system, improving the survival ratio of green plants and lending fresh green scenery to Rizhao City.