Team of Nasiriyah International Airport EPC project in Iraq enjoys traditional Chinese culture on Chinese Language Day
Pubtime:24.04.2023

【Font size:

Big

Mid

Small

】Print
April 20 is UN Chinese Language Day as well as Grain Rain, a solar term in the traditional Chinese calendar. On this day, the team of CSCEC-undertaken Nasiriyah International Airport project held a communication activity with the theme of "jointly building a communication bridge—hello, Chinese language".
Haider, head of the Iraqi-Chinese Friendship Association was invited to interact online with the project staff. With the help of the Chinese staff, the staff from the other countries practiced calligraphy with ink brushes and participated in a series activities including a quiz.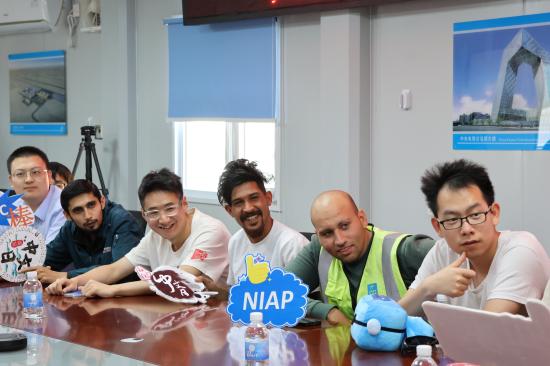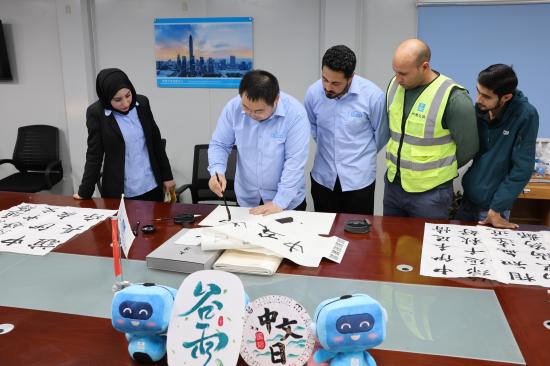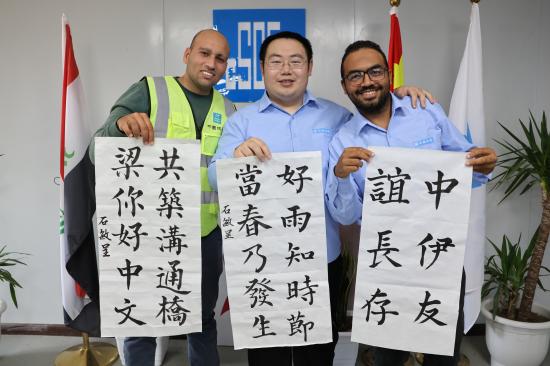 Abdellatif from Iraq showed everybody his calligraphy work and he expressed that he has had a keen interest in Chinese culture since he was a child and after the activity, he would send his work to his family.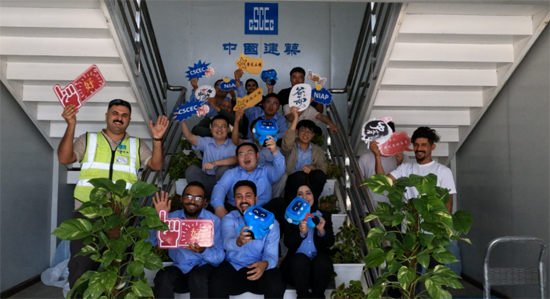 Photo of staff taking part in the activity
The Nasiriyah International Airport EPC project is a key one to improve Iraqi people's livelihood. Upon completion, it will become an airport with the highest level of smart integration and an aviation hub in the south part of Iraq, and improve the regional environment for investment.