CSCEC recognised for cutting-edge use of digital technology at Bentley's water and wastewater leadership summit
Pubtime:14.02.2023

【Font size:

Big

Mid

Small

】Print
On 18 Jan 2023, CSCEC received a recognition award at the Bentley's water and wastewater leadership summit for their use of digital technology in PUB's Tuas Water Reclamation Plant (Tuas WRP) project. Under this Tuas WRP project, CSCEC was awarded a S$237.6 million contract in 2020 to construct civil, structural and architectural works for two industrial liquids modules (ILMs). These ILMs will have a treatment capacity of 150,000 m3 per day of industrial used water, or the equivalent of 60 Olympic-sized swimming pools of water every day. This recognition award is a testament to the collective effort and dedication of all the Tuas WRP contractors towards the outstanding use of digital solutions throughout the project.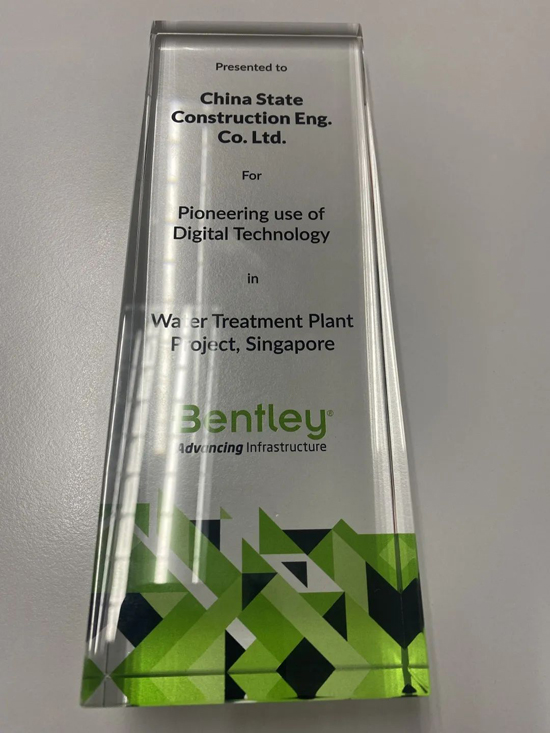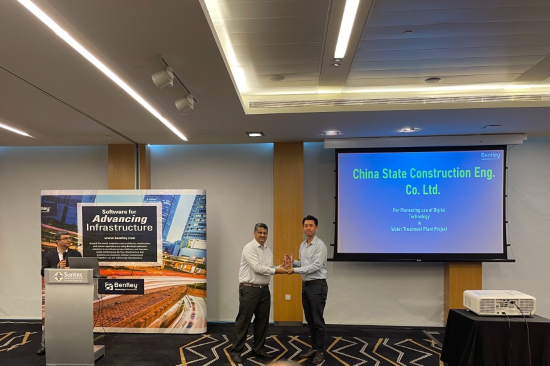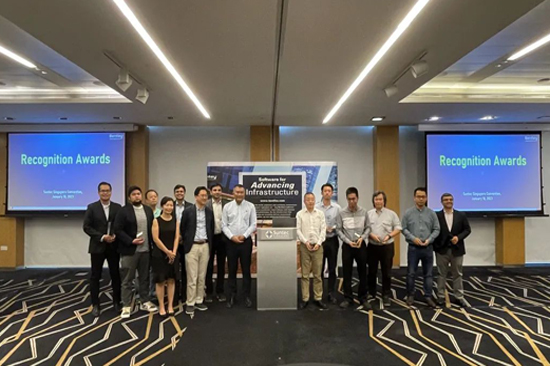 To efficiently manage a large-scale contract, the CSCEC's project delivery team adopted Bentley's digital solutioning for planning, design, and coordination of the contract. This has helped improve the efficiency of project management, reduce redundant information, and enable effective communication and cooperation among the Tuas WRP project's various stakeholders.
As an integral component of the Phase 2 of the Deep Tunnel Sewerage System (DTSS2) project, Tuas WRP is a key infrastructure project that aims to enhance Singapore's water sustainability by boosting PUB's capability in reclaiming and recycling used water. The plant will be equipped to receive both industrial and domestic used water streams from two separate deep tunnels for treatment, with an initial treatment capacity of 800,000 m3 per day.