CSCI wins CDP Environmental Leap Forward Award 2022
Pubtime:10.02.2023

【Font size:

Big

Mid

Small

】Print
Recently, the world's largest environmental database CDP (Carbon Disclosure Project) held a report on global environmental information research online. CSCI owned by China Overseas, a subsidiary of CSCEC, won the Environmental Leap Forward Award 2022 through its excellent performance in environmental disclosure and capacity to respond to climate change.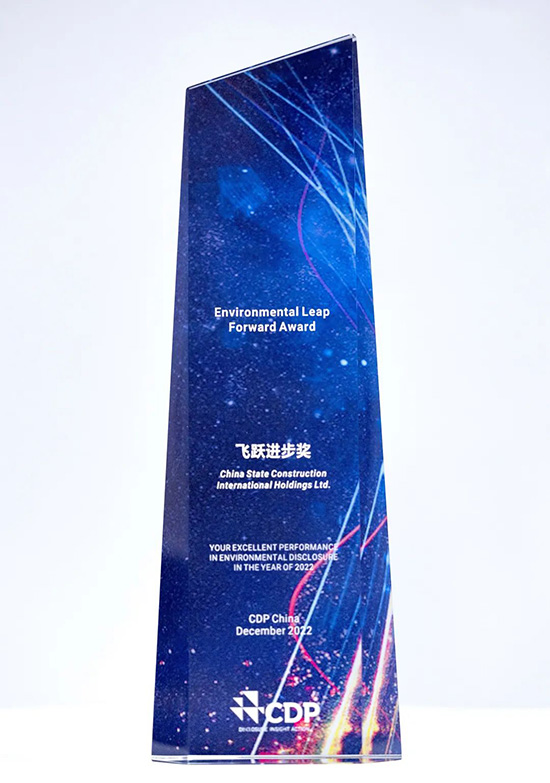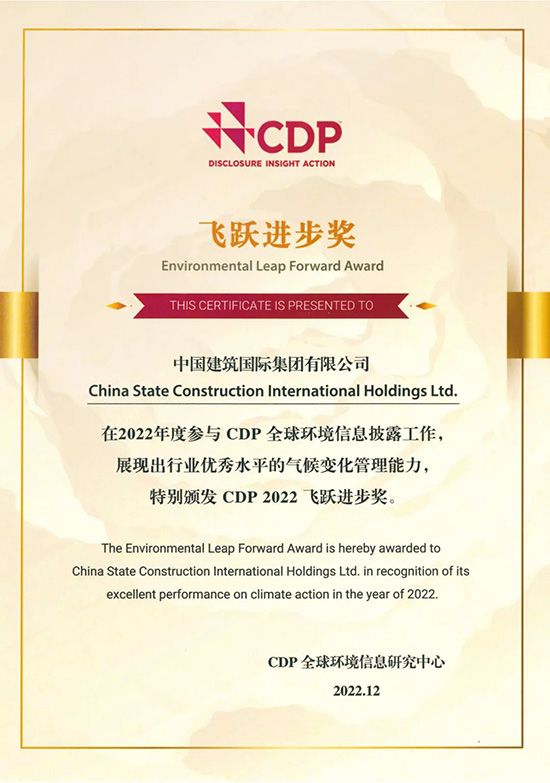 The CDP is a London-based international non-profit organization with an aim to promote enterprises and governments to reduce greenhouse gas emissions and protect water and forest resources. It is voted the world's No.1 climate research institute by investors. The CDP scores are widely used in investment and procurement decisions and to contribute to zero-carbon, sustainable, and dynamic economic development.
In recent years, CSCI has continuously explored a low-carbon development path in the construction industry and built a showcase and communication platform for green and low-carbon construction in Hong Kong. In the future, CSCEC will continue to improve its ESG capacity and sustainable development level.