Nepal's Deputy Prime Minister visits NB Road Project In Nepal
Pubtime:02.02.2023

【Font size:

Big

Mid

Small

】Print
Recently, Narayan Kaji Shrestha, Deputy Prime Minister and Minister of Infrastructure and Transport of Nepal, and his delegation visited the Narayanghat-Butwal Road Project (hereinafter referred to as NB Road Project), which was constructed by CSCEC.
Narayan Kaji Shrestha and his team focused on asphalt pavement, roadbed construction, structure construction and material preparation at each site, listened to the work report of the project department, and learned in detail the progress of the project and the future plan.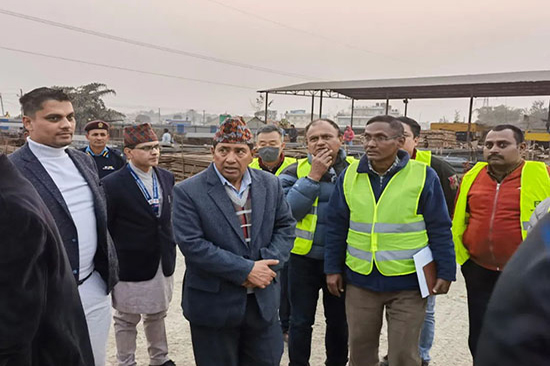 Narayan Kaji Shrestha expressed that the asphalt pavement of the project reached a high quality, fully demonstrating CSCEC's advanced construction techniques and that the construction site was well stocked with materials to sustain large-scale construction.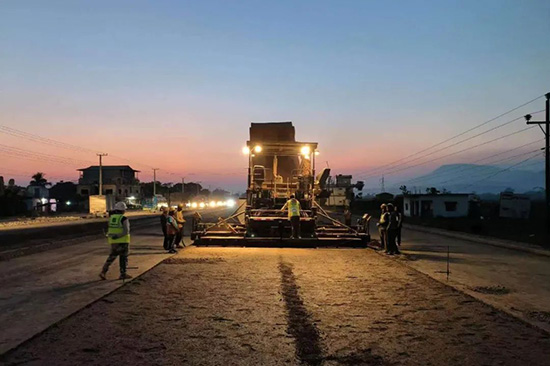 The project is 113 kilometers long, with the main construction of upgrading the existing two-lane road into a four-lane road, including 61 bridges, 467 culverts and 1.8 million square meters of earthwork. The project is the first of its kind of CSCEC in Nepal and is a major transport connection between the southwestern cities of Nepal and Kathmandu.