Old buildings moved back to position
Pubtime:03.02.2023

【Font size:

Big

Mid

Small

】Print
Recently, five "90-year-old" buildings were successfully "returned to their homes" by the CSCECers. This is the largest and longest relocation of multiple buildings ever completed in Shanghai. The project officially started on November 26, 2022 and took 43 days to finish.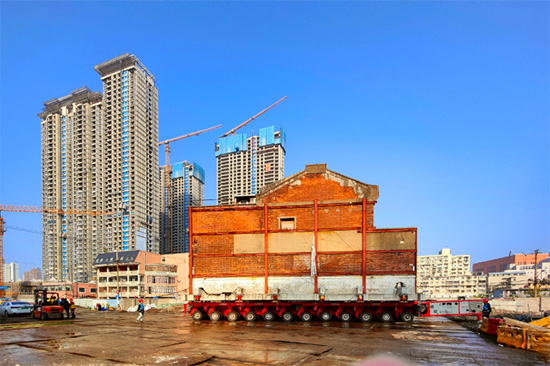 The five old buildings that have been moved back to home were built in the 1930s, all of which are two-tier brick-and-timber structures, and are important historical sites and representative buildings of modern and contemporary times in Shanghai. To preserve this precious piece of history, the CSCECers have relocated and protected a total of 1945.23 square meters of the old buildings.
With craftsmanship and wisdom, CSCECers are the guardians and inheritors of the renovation and repair of old buildings, old mansions and old neighborhoods, renewing the city's dynamism, perpetuating its historical heritage, displaying the spirit of the times and stimulating cultural confidence.