CSCEC holds running competition in the CBD project of the New Administrative Capital in Egypt to celebrate New Year
Pubtime:04.01.2023

【Font size:

Big

Mid

Small

】Print
Recently, in the CBD project of the New Administrative Capital in Egypt, CSCEC held a running competition and a light show to celebrate New Year.
Running competition on New Year's Day
On the running route with a total length of about 5 kilometers, plenty of supply stations as well as safety officers and signs were set to ensure the success of the activity. All the competitors wore red, white or blue running T-shirts and top 50 of them received gifts. More than 600 CSCEC staff members from China and Egypt participated in the competition.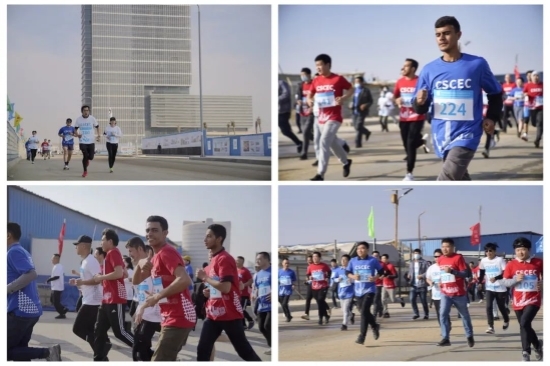 Light show on New Year's Day
The light show held by the project team presented many light shows, marking that the project entered a key phase.
A total of 326,000 floodlights were set in office buildings, residential buildings, the tower and podium buildings of the Iconic Tower, and the floodlights of the Iconic Tower were composed of 300,000 lights. In the preparation work, anti-smash-and-fall auto-lifting baskets were used to maintain safety and the installation process.