CSCEC wins ICQCC 2022 Gold Award
Pubtime:27.12.2022

【Font size:

Big

Mid

Small

】Print
Recently, the 47th International Convention on Quality Control Circles (ICQCC) concluded in Jakarta, Indonesia. After stiff competition, "development of a new slope support system" of CSCEC-built Nanjing International Airport GTC project won the Gold Award.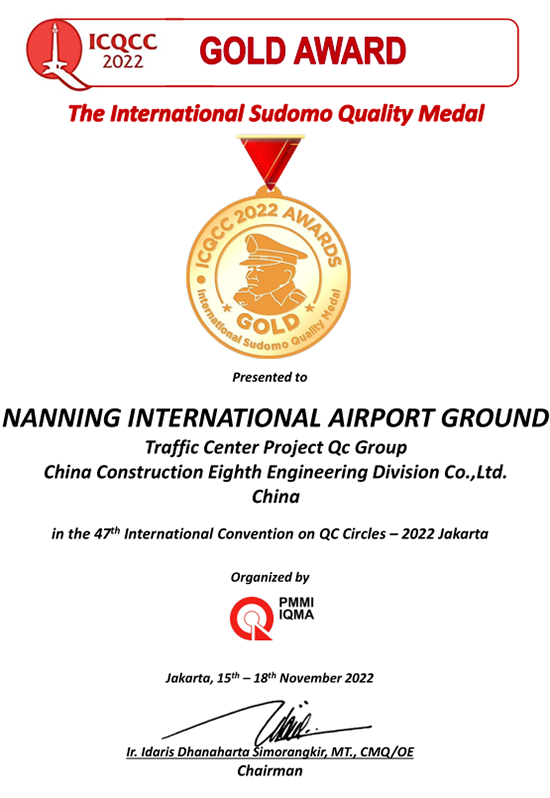 The ICQCC, short for International Convention on Quality Control Circles, is the highest-level convention in the field of international quality control. Started in the middle of 1970s and jointly initiated by 13 national and regional organizations from China, Singapore, Japan, South Korea and so on, ICQCC is an international event with the largest scale, the most extensive coverage, and the strongest cohesiveness in the field of quality control and is hailed as "the Quality Olympics".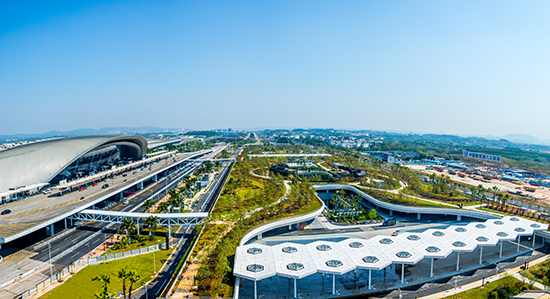 The project is opposite to the T2 Terminal of Nanning Wuxu International Airport with a slope of about 44,000 square meters large. The large slope support construction area requires environmental protection measures and well-organized construction.
The project team fully and faithfully applied the new development philosophy on all fronts, set up a QC group, scientifically made breakthroughs with PDCA (plan–do–check–act) method, developed a green fabricated soil nail wall technology based on the project, and created a new-type slope support system.