Recently, the first engineering technology exchange conference of CSCEC Algeria was successfully held in Alger, Centre International de Conferences. With the theme of "a technology-led steel-structure future", the conference was presided by Bachir Dali, a famous industry expert in Algeria. More than 300 people including representatives from Algerian ministries and commissions, and technological organizations, and well-known enterprises at home and abroad, as well as industry experts, and scholars participated in the conference online and offline.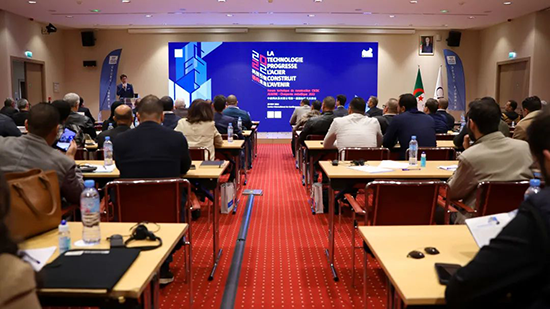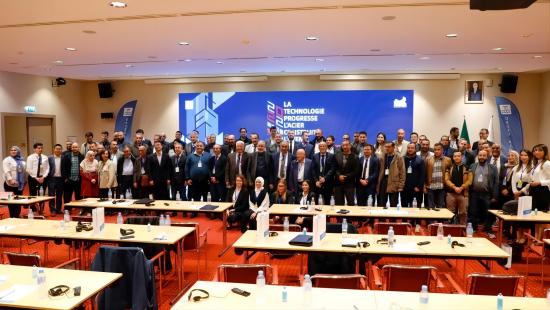 The conference was held by CSCEC Algeria for building an international construction technology exchange platform in Algeria so as to strengthen the technological information exchanges in the industry and promote the development of the construction industry.
Seven experts in the field of steel structurs from France, Italy, Algeria, and China were invited to make speeches and deeply discussed "the future development direction and the key application sectors of the steel-structure technology in Algeria".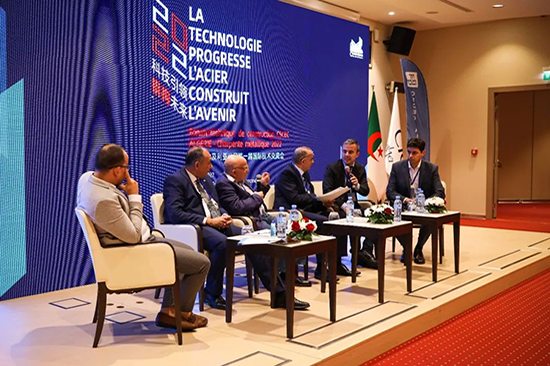 Mahmoud Bensaibi, Executive of Maritime Infrastructures Works Group expressed that the application of steel structures follows the development trend of the international construction industry and due to the application of steel structures, we have built magnificent buildings including an international airport and a great mosque.
Holding this conference has been a new attempt of CSCEC Algeria to constantly expand exchanges and cooperation with other countries since it was founded more than 40 years ago as well as CSCEC Algeria's strong measure to strengthen exchanges and cooperation with Algeria through technical exchanges.
Multiple mainstream media including Algerian TV3, El Moustathmir, El Khabar, Algérie 360, and BTP-Algérie have focused on and given coverage of the conference.