The first wind turbine's hoisting and installation in CSCEC-built wind power project in Inner Mongolia completed
Pubtime:01.11.2022

【Font size:

Big

Mid

Small

】Print
Recently, the first wind turbine's hoisting and installation in CSCEC-built 200 MW wind power project in Zhalantun City, Inner Mongolia were successfully completed.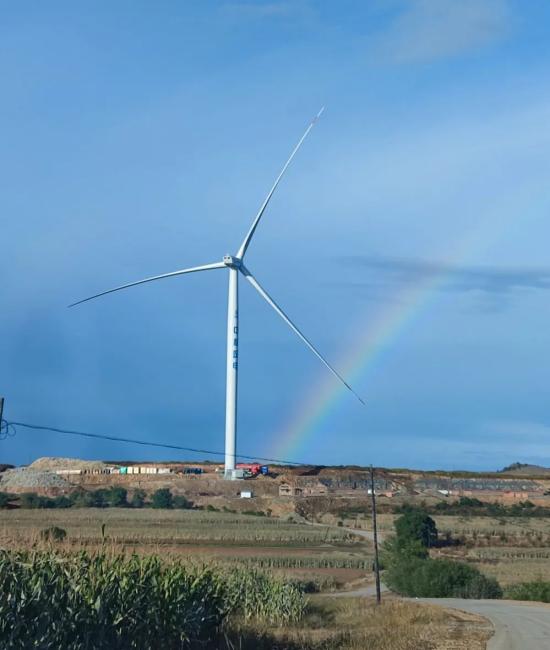 The huge fan is jointed to T40 nacelle at a height of 105 meters, laying a solid foundation for the project to connect to the power grid in the end of this year. CSCEC has built 3 wind power projects in Zhalantun City, Inner Mongolia and the total installed capacity of the projects has reached 300 MW.
The project team strictly controlled key parts and improved efficiency by applying 2truck-mounted concrete boom pumps at the same time. At present, the project team has finished the foundation pouring of 25 wind turbines and is expected to finish that of the total 40 ones in the end of October.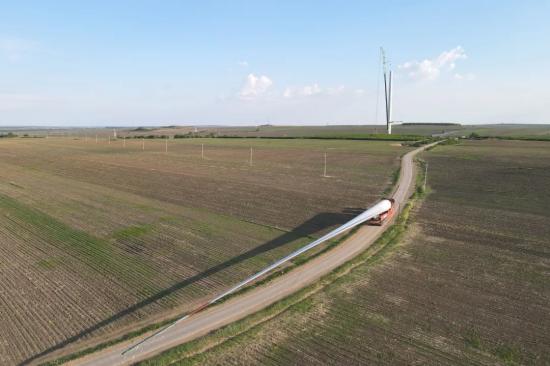 The project team has carried out road renovation work for 10.8 kilometers, widened roads for 3.8 kilometers, and repaired more than 30 intersections so as to make sure that wind turbine components including 93-meter-long blades and 67.5-ton-weight single tower tube can be installed smoothly.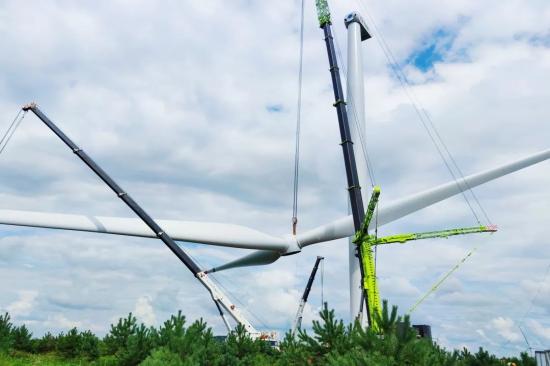 The project has always adhered to the principle of "putting safety and quality firs" and strictly implemented safe measures in hoisting and installing wind turbines, completing the 100-meter-high work successfully.