CSCEC-built Lebanese National Higher Conservatory of Music project passes middle-term acceptance check
Pubtime:20.10.2022

【Font size:

Big

Mid

Small

】Print
Recently, the capping of the CSCEC-built Lebanese National Higher Conservatory of Music was completed. The project passed its middle-term acceptance check, and received positive evaluation results. A vivid architecture integrating music and sea has gradually taken shape.
The project is the first of its kind built by CSCEC so far in Lebanon. Located in Beirut, the capital of Lebanon, the project covers a total construction area of about 27,000 square meters and includes a 1,200-seat concert hall, a comprehensive teaching building, and supporting facilities.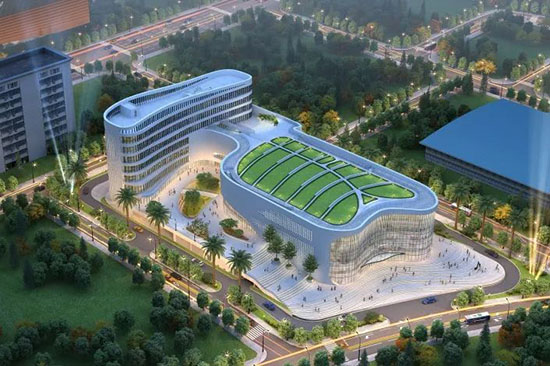 The project draws inspiration from Lebanese characteristics including sea, bubbles, sand beaches, and music, takes "the chapter of music and sea" as its design concept which reflects peace and eternity, and deeply integrates the concept into the building. With a smooth and gentle appearance, the building is like a piece of silk which flutters in Beirut and provides musicians with a relaxing and free space for creation.
Upon completion, the project will become the first music academy with a large concert hall in Lebanon and an advanced music academy in the Middle East, providing advanced venues and equipment for music, art education and international cultural exchanges in Lebanon. It will become a symbolic building for Belt and Road cooperation as well as cultural and people-to-people exchanges between China and Lebanon.