13 foreign media reporters visit CSCEC-built EPC project of Beijing Grand Canal 5A-class scenic spot
Pubtime:08.09.2022

【Font size:

Big

Mid

Small

】Print
Recently, 13 foreign media reporters from Asian, African, and Latin American countries visited CSCEC-built EPC project of Beijing (Tongzhou) Grand Canal, a 5A-class scenic spot.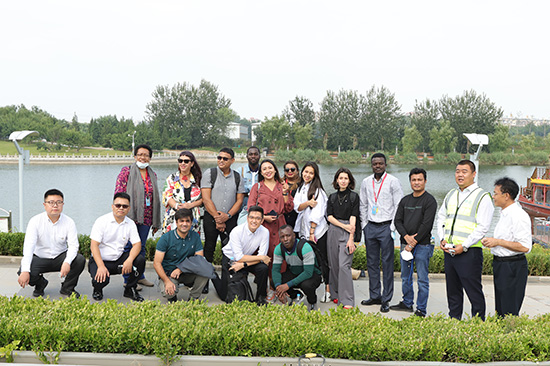 Guided by the staff, the reporters visited the Randeng Pagoda, the Daguang Building, canal transport wharfs and wharfs in the shade of willows, enjoyed the natural scenery along the route, and appreciated traditional Chinese canal culture.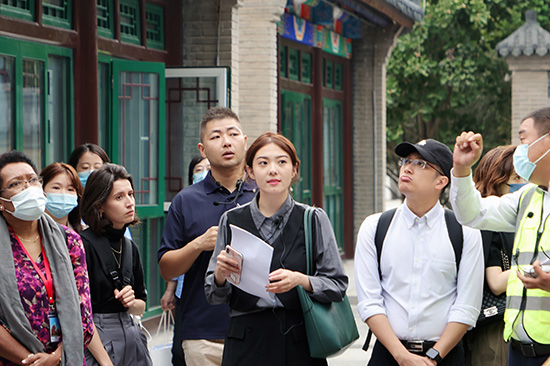 On the themes of food inspection and water construction cultures, the Daguang Building area maintains original landscapes to the biggest extent. The reporters took pictures in front of the ancient buildings and said, "The scenery around us is actually at the starting point of the Beijing-Hangzhou Grand Canal built thousands of years ago and China has a very profound history!"
To present water transport culture and civil culture, pseudo-classic buildings are renovated with "danqing" painting technique and built on the water transport wharfs. The reporters stopped in front of the buildings and appreciated the "colorful painting" work. They asked about each painting's creation period and duration and are amazed by the elaborate colors and craftsmen's excellent skills.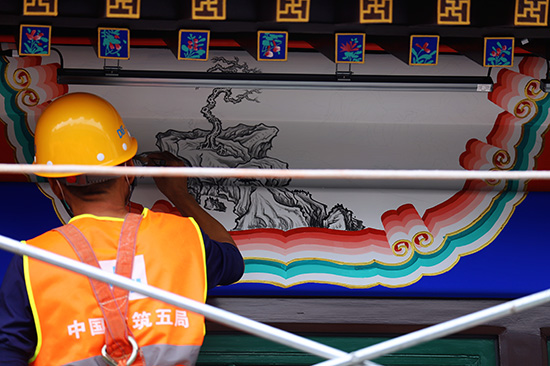 The project focuses on canal culture and pays attention to tourists' experience and participation. Chief editor of Brazil's Forum Cristina Vidal Mendes commented that this was an immersive experience which reproduces Marco Polo's tour to China and shows a new perspective on the urban ecology integrating the ancient and modern landscapes." Rahool Basharat from PTV National said they were amazed by the profound history here, and honored to have a vivid history lesson!"