Recently, multiple CSCEC-built projects overseas have made great progress.
Thalassa Hotel in Algeria begins caisson construction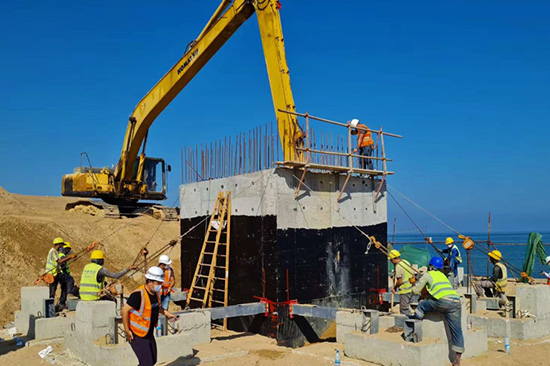 During draining rainwater into the sea at this time, the caisson construction technique is firstly applied in Algeria. With a sinking depth of 7.22 meters, high construction requirements and multiple processes, the project team should ensure not only the sinking precision, but also the structural quality of the caisson and the bottom sealing quality. The caisson construction is expected to be completed in the middle of September.
964 houses of AADL-20000 Housing project in Algeria handed over ahead of schedule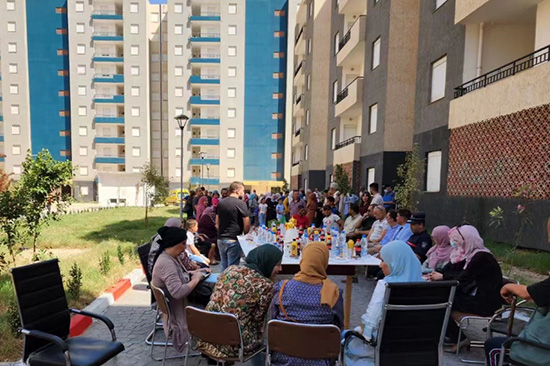 A total of 964 houses of the two projects in Bouinan District are handed over 10 months ahead of schedule, which helps 964 families realize their dreams for a house.
The second phase of IOI City Mall in Malaysia opened for business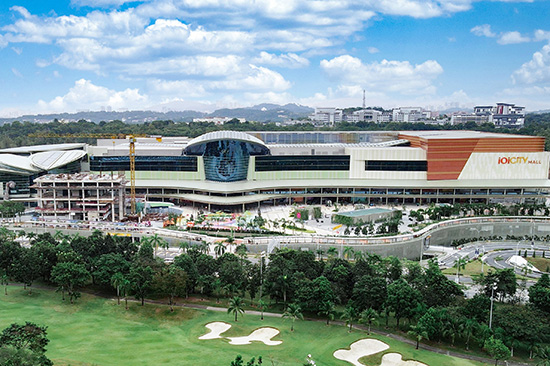 As the largest commercial complex in Malaysia, the shopping mall has a total construction area of 1,495,000 square meters. The second phase has a total construction area of 598,000 square meters and attracts nearly 300 retail stores and a dozen of restaurants. Besides, the second phase further includes the country's first large sports center built in a mall and an exhibition and convention center which can accommodate 2,000 people, providing local people with high-quality entertainment services.
The main body of the first building of the apartment project in Jeddah, Saudi Arabia capped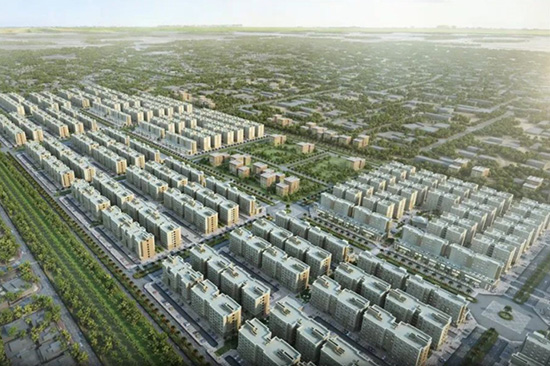 With a total construction area of 453,900 square meters, the project consists of 4 blocks and 75 buildings. The project team has overcome the impact of COVID-19 and ensured its progress.