Multiple CSCEC projects win China Steel Structure Gold Award
Recently, the China Construction Metal Structure Association released the (first) winner list of the 15th China Steel Structure Gold Award.
The China Steel Structure Gold Award is the highest honor in China's steel structure building industry and its winners are released annually. Let's take a look at CSCEC's award-winning projects.
The Leshan Olympic Center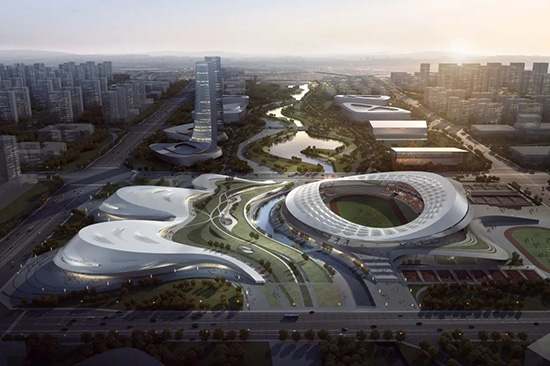 With a total construction area of 207,800 square meters, the Leshan Olympic Center consists of a stadium, an indoor stadium, a natatorium, a comprehensive training hall, and relative supporting facilities. The project team adopts an innovative design of a spoke-shaped mixed cable network system. After completion, large-scale national sports events can be held in the center and it will become a new landmark of Leshan City.
The second section of the Zhuhai International Convention and Exhibition Center project (phase two)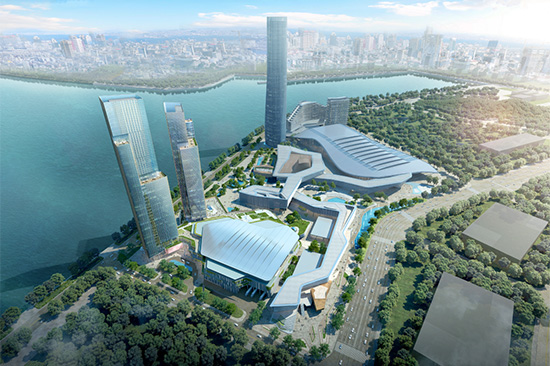 The second section of the Zhuhai International Convention and Exhibition Center project (phase two) covers a total area of about 115,900 square meters. The exhibition halls have China's first two-story superimposed layout with a 72-meter-long large span. Integrating functions of holding high-end conventions and exhibitions, conferences, and banquets, the project is a professional venue with the most functions and the most complete and advanced supporting facilities in the Pearl River Delta region. After completion, the project will better promote economic development in the Guangdong-Hong Kong-Macao Greater Bay Area.
The project on Jiancaibei Road in Xi'an City
The about 2.32-kilometer-long bridge is the first suspension bridge in Xi'an City. The project is also a self-anchored suspension bridge with the world's widest plane of double suspension cables and the world's widest cable-stayed bridge with two towers. After opening to traffic, the bridge will significantly improve the transport capacity in surrounding regions.
The 240-meter-super-high building of the MixC World in Huaquan Spring, Jinan City
Located in the central business district of Jinan City, the project will become a landmark in the city after completion. The whole project adopts a design with the spring element to present a super-high steel structure with curved surfaces in abnormal shapes. The total steel consumption of the project is about 12,000 tons and the maximum weight of a single component reaches 17 tons.