Asia's largest AGV intelligent parking building built by CSCEC completed
Pubtime:09.08.2022

【Font size:

Big

Mid

Small

】Print
Recently, the Chongqing Yulin parking building EPC project was completed and obtained the final acceptance. The project is the largest automatic guided vehicle (AGV) intelligent parking building in Asia build by CSCEC.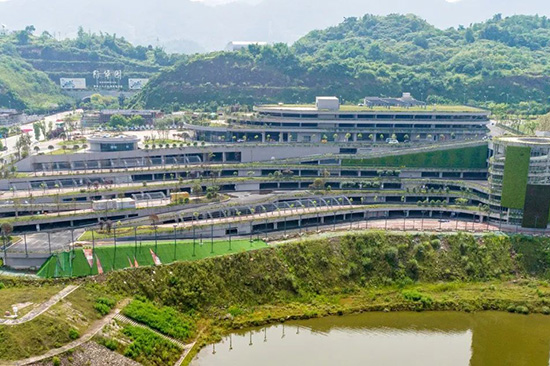 With an construction area of 92,500 square meters and a height of 34.7 maters, the building can provide 2,700 parking spaces and it was designed as a terraced field to provide more parking spaces in the scenic spot.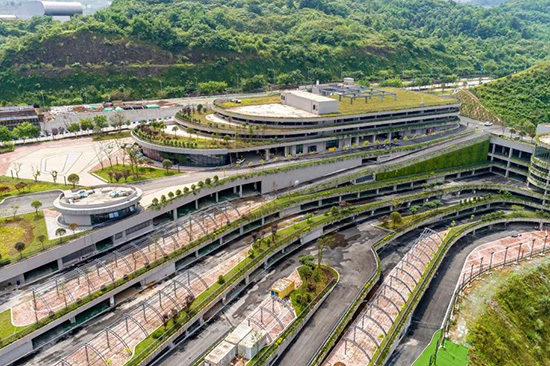 The parking building consists of nine above-ground stories and an underground storey, with five entrance gates in average on each floor. Besides, every floor is connected by indoor and outdoor circular driveways, letting a large number of vehicles enter, park and exit at the same time.
Intelligent parking lot

Among the floors, the eighth and ninth floors are intelligent parking lots which adopt the world's cutting-edge parking technology of AGV intelligent parking robots. There are seven driveway gates, seven car elevators and 16 parking robots. In addition, people who want to park here can use picking-up reservation through the mobile app, which only takes two to three minutes to park or pick up the car.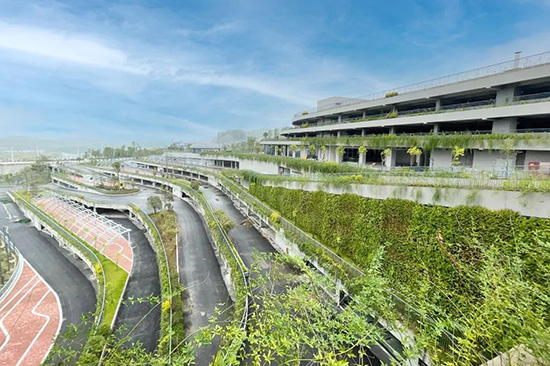 The project has created a garden building with a stereoscopic vision, which perfectly fits the mountain landform, and maintained the green environment of the mountain with the building greening rate reaching 45%.
Besides, with narrow construction site in mountainous areas, the project team has applied BIM technology in the whole process to improve the on-site installation efficiency and ensure the welding quality of steel structures.