The highest building built by CSCEC in Sabah, Malaysia capped
Pubtime:18.07.2022

【Font size:

Big

Mid

Small

】Print
Recently, the concrete pouring of the last section of a top slab was finished, marking that the main structure of the highest building built by CSCEC in Sabah, Malaysia, a part of Jesselton Twin Towers project in Kota kinabalu, was capped.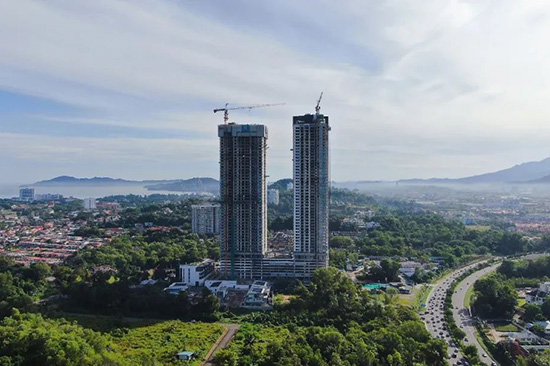 With a total construction area of 210,000 square meters and a total height of 192.15 meters, the Twin Towers project is located in Kota Kinabalu, Sabah, Malaysia, and consists of two 56-floor Tower A and Tower B as well as a 3-floor additional commercial building. After completion, the project will become a new landmark in Sabah and also the highest building in the eastern area of Malaysia.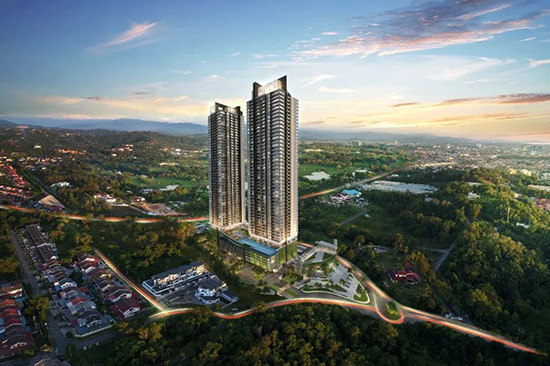 Since the project started, the project team has overcome the difficulties such as complex terrain and all-year-long hot and rainy weather to promote efficient construction.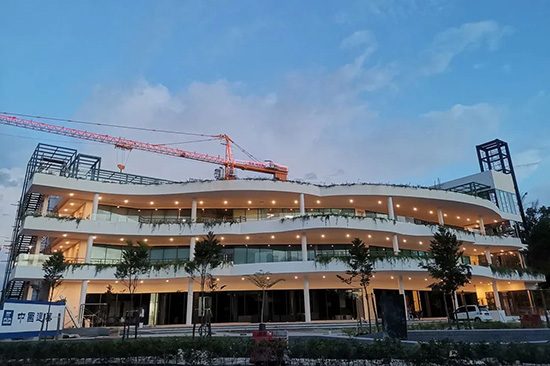 The project team built one floor in 8 days, setting the fastest record in Sabah. Besides, the project team received 22 letters of commendation from the owner, accelerating the construction with its practical actions and fulfilling speedy construction and perfect performance.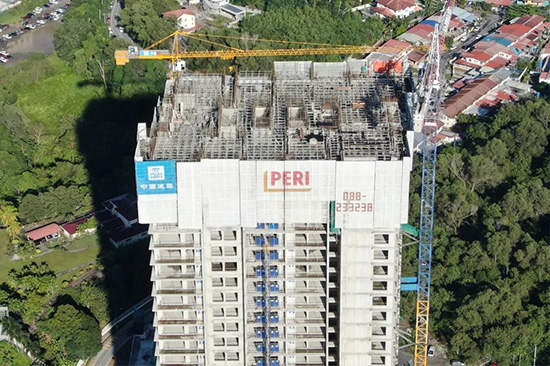 The project team has actively implemented the new development philosophy. In terms of safe and green construction, the project team has adopted glass fiber reinforced plastics to build garbage chutes and used multiple environmentally protective technologies including permanent and temporary fire protection facilities, LED lights strip-shape arrangement, solar streetlights illumination, and rain water collection and reuse. Through the deep integration of design and construction as well as the adoption of new technologies, the project team has greatly accelerated the construction process and create great value.