Opening-to-traffic ceremony of the inner ring road of CBD project in New Administrative Capital held
Pubtime:13.07.2022

【Font size:

Big

Mid

Small

】Print
Recently, the opening-to-traffic ceremony of the inner ring road of CBD project in New Administrative Capital was held, marking a milestone in the municipal construction of the project.
In the construction, the project team unite as one to overcome difficulties, and cooperated closely with supervisors and other construction units to build to the road. Hence the Egyptian guests congratulated on the opening to traffic and appreciated the construction achievements made by the project team.
In the ceremony, cars drove into the administrative area of the CBD project one by one, and guests from China and Egypt cut the ribbon for the ceremony.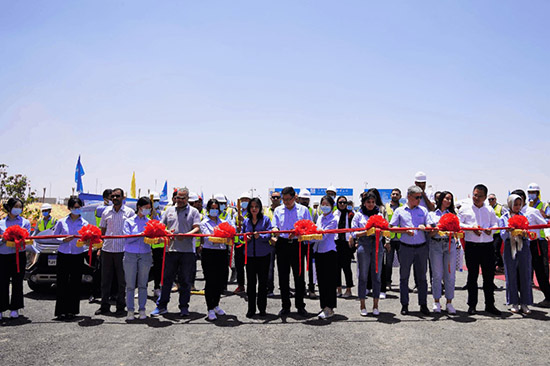 In the next step, CSCEC will continue to coordinate all the bidding sections, work closely with the owner, supervisors and other construction units, as well as finish well the follow-up construction including tiling, greening, signage, and waterscape arranging to ensure the completion and handover of the project on schedule.
Covering an area of about 560,000 square meters, the municipal construction works are outdoor supporting facilities for the phase one of the CBD project and they consist of municipal pipeline network, internal roads, landscapes, and green areas. As a key part of the works, the inner ring road in the central area of the CBD has a total length of 1.88 kilometers.