Rehabilitation works on four Senegalese stadiums started
Pubtime:14.07.2022

【Font size:

Big

Mid

Small

】Print
Recently,the commencement ceremony of CSCEC's rehabilitation works on four Senegalese stadiums started was held in the Leopold Sedar Senghor stadium, Dakar, the capital of Senegal. Chinese Ambassador to Senegal Xiao Han, Chinese Commercial Counselor Han Xiaofei, Senegalese Minister of Sports Matar Ba, Senegalese Minister of Urbanization, Housing, and Public Health Sow, Vice President of Senegal National Olympic and Sports Committee Ibrahimba Wade, CSCEC representatives, and more than 5,000 local people attended the ceremony.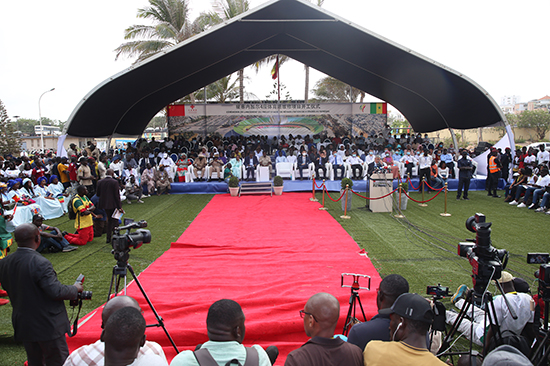 Matar Ba said in his address that the rehabilitation of the four stadiums including the Senghor Stadium was a major infrastructure project that Senegal had long awaited and also a specific embodiment of friendship and cooperation between Senegal and China.
Chinese Ambassador Xiao Han said in his address that the Senghor Stadium is a witness to the long-standing China-Senegal friendship. The overall rehabilitation of the four stadiums including the Senghor Stadium would totally change their old appearances and continue to consolidate and develop the traditional friendship between the two countries.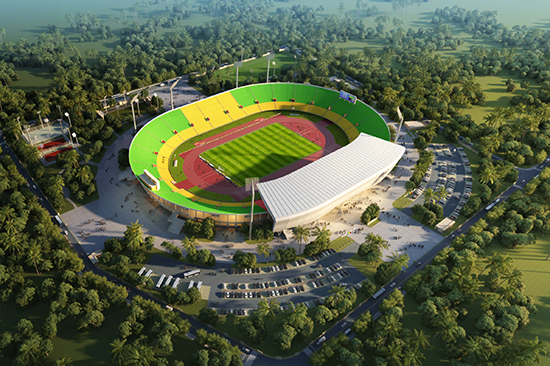 The project consists of the rehabilitation, upgrading and renovationof the four stadiums— Leopold Sedar Senghor in Dakar, Aline Sitoe Diatta in Ziguinchor, Lamine Gueye in Kaolack and Ely Manel Fall in Diourbel. Among them, the Leopold Sedar Senghor is the largest one in Senegal, and it will be the venue for the 2026 Youth Olympic Games.