Prime Minister of Bosnia and Herzegovina Fadil Novalić visits CSCEC's under-construction project
Pubtime:06.07.2022

【Font size:

Big

Mid

Small

】Print
Recently, Fadil Novalić, Prime Minister of the Federation of Bosnia and Herzegovina (BiH) and his delegation visited the first section of CSCEC-built the Pan-European Corridor Vc in BiH.
Denis Lasić, the BiH Minister of Transport and Communications, Stjepan Bošković, Mayor of Stolac, the head of BiH highway administration and CSCEC's project leaders accompanied the prime minister's visit.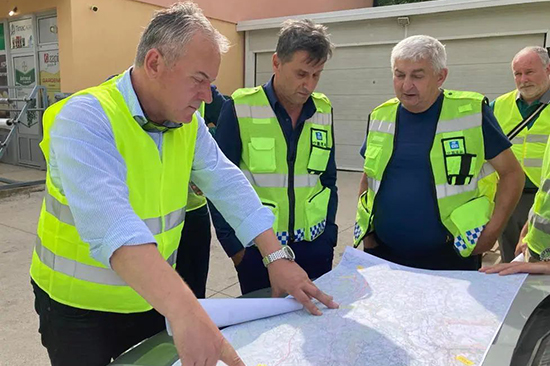 Fadil Novalić (in the middle)
Fadil Novalić examined the blueprint of the project on the construction site, visited the asphalt pavement and the roads sections beside railways. He listened to the introduction of the construction, and felt satisfied with the process, safety, and quality of the project. He also expressed that as a key project for the local people's livelihood, the Pan-European Corridor Vc in BiH was of great significance.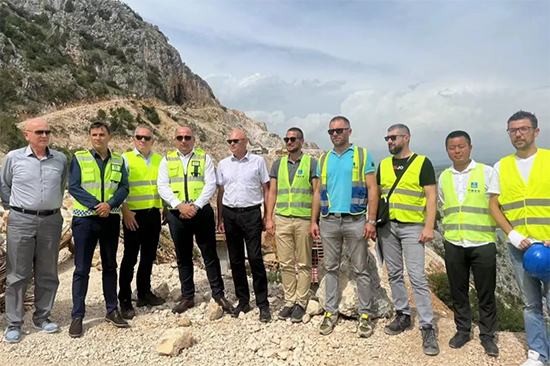 Fadil Novalić and his entourage with the builders
Located in Capljina, a city in the southern part of Herzegovina-Neretva Canton, FBiH, the Motorway LOT1 project is a part of the Pan-European Corridor Vc in BiH and an important infrastructure project. The main line of the project has a total length of 10.1 kilometers, and 22 roads on the whole line and their linking-up roads run a length of 16.4 kilometers.