The Libreville Stadium in Gabon, a pearl shining in the night built by CSCEC
Pubtime:13.01.2022

【Font size:

Big

Mid

Small

】Print
The Libreville Stadium, located in the central area of Libreville, capital of Gabon, isa venue for the 2018 African Men's Handball Nations Championship. The multi-functional stadium has a total construction area of 12,800 square meters and a seating capacity of 5,477 persons.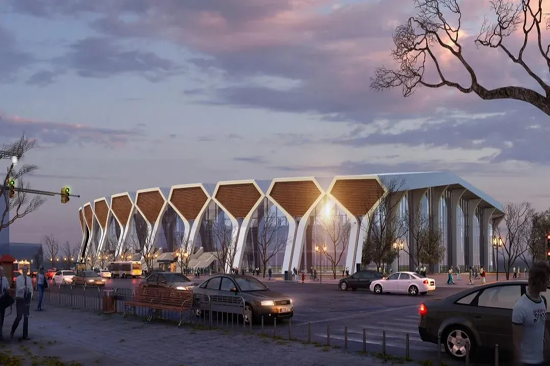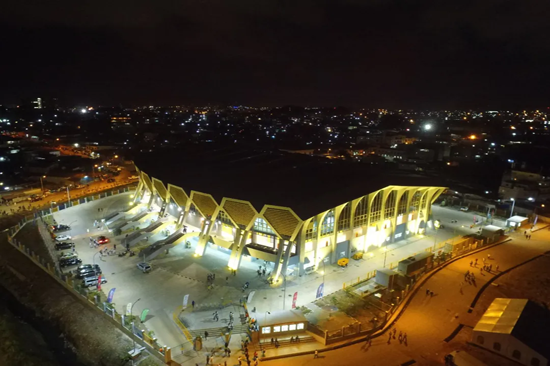 The project looks likea boat and is a venue for handball, basketball, boxing, and taekwondo games. When the night falls, the brightly lit stadium is like a pearl shining in Gabon.
The stadium has TPO waterproof metal roof. With accurate slopes and smooth drainage, the roof helps increase the ceiling height of the central area of the venue. The stadium has a 1,700-square-meter aluminum plate grid curtain wall, which is mainly composed of double-layer vacuum glass. The stadium is also equipped with a standard competition floorof 1,200 square meters, and a stand covering an area of 6,600 square meters. Its equipment room has a standard layout, clear signs, andan open and stable intelligent system.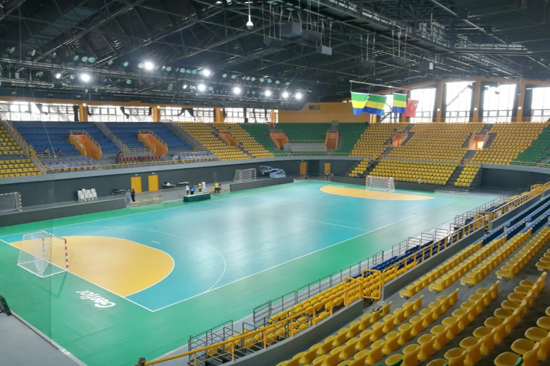 Vice President Pierre Claver Maganga Moussavou of Gabon said that he would like to commend the friendship between Gabon and China, and congratulate the Chinese company on building this beautiful venue. He also hoped that the company would help Gabon build more projects to promote youth sports in Gabon.
The Pearl of the Night undertaken by CSCEC in Gabon has contributed to China-Africa friendship.