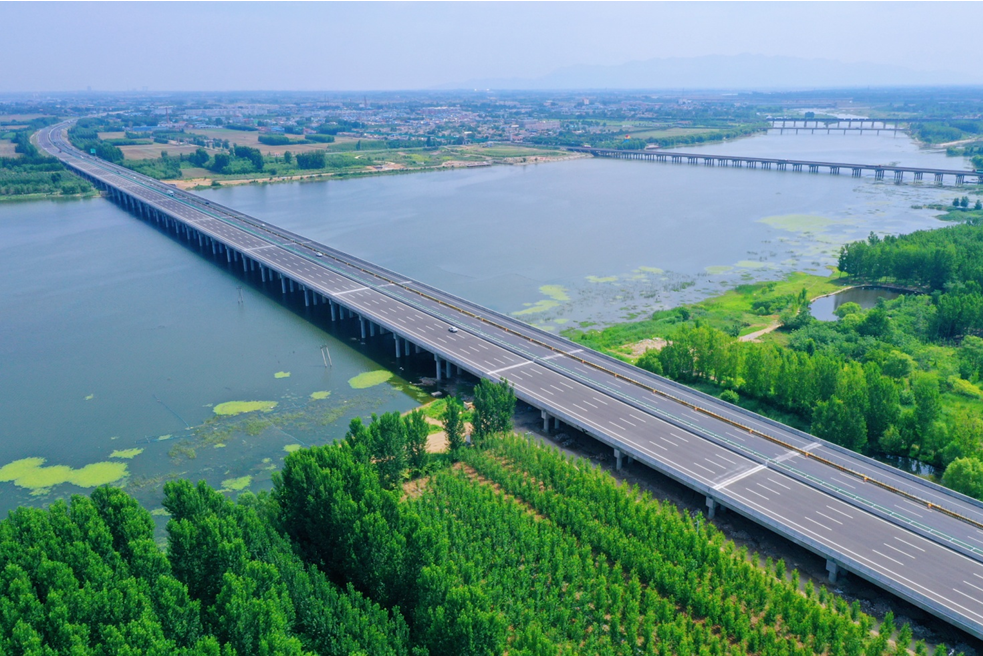 Recently, the first smart expressway built by CSCEC in China--the built-and-expanded section of Tai'an-Zaozhuang expressway in Shandong Province opened to traffic.
To build the first "green, safe, and intelligent" smart expressway in Shandong Province, the project team has been stuck to smart construction since the project began. For example, the team developed an assembly model with an elaborate structure, adopted "BIM+AI drawing recognition technology", developed a smart expressway application, and adopted a full view navigation model of the comprehensive station to find problems through image-based virtual reality and present scenes of smart construction.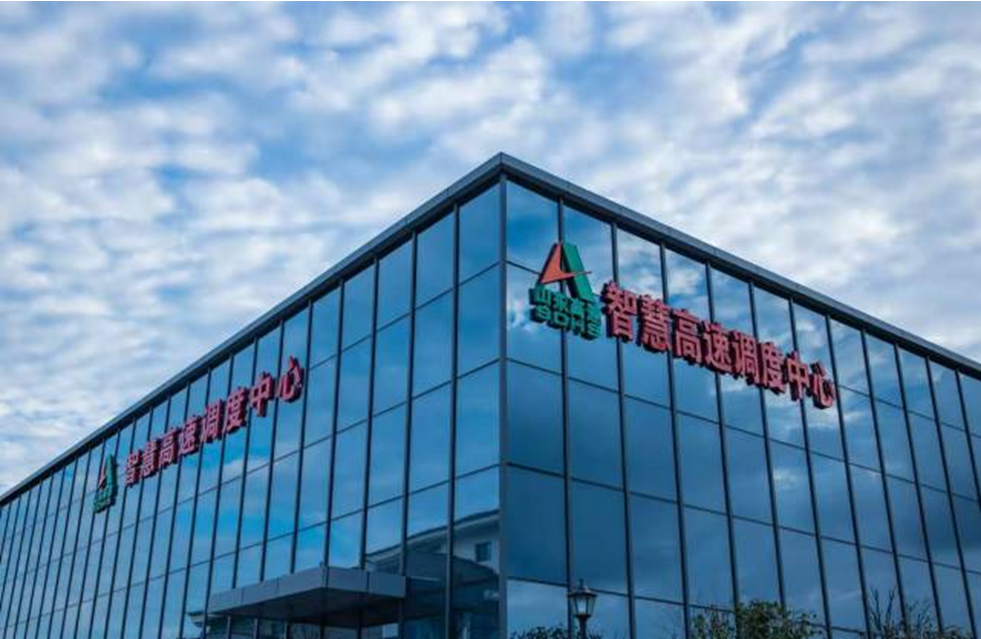 Since expressway pavement began, the project has adopted concrete pavers with a laser positioning function. As a result, the precision of concrete paved on the surface of the bridge increased by more than 20%, the construction speed enhanced 2 to 3 times with a pavement of 200-500 square meters per hour, and the pavers show their advantages in construction quality, efficiency and cost compared to equipment with conventional techniques.
With the construction concept of "giving primacy to ecological protection", the project team took many measures including recycling drilling residues, fully enclosing the station, hardening level crossings and ramps, constructing with equipment in a condition that cement is in a liquid state, spraying water in the construction area for dust reduction, monitoring climate conditions and greening excavation slopes of Quanshan Mountain in time. Eventually, the project team succeeded in "putting an expressway gently into nature".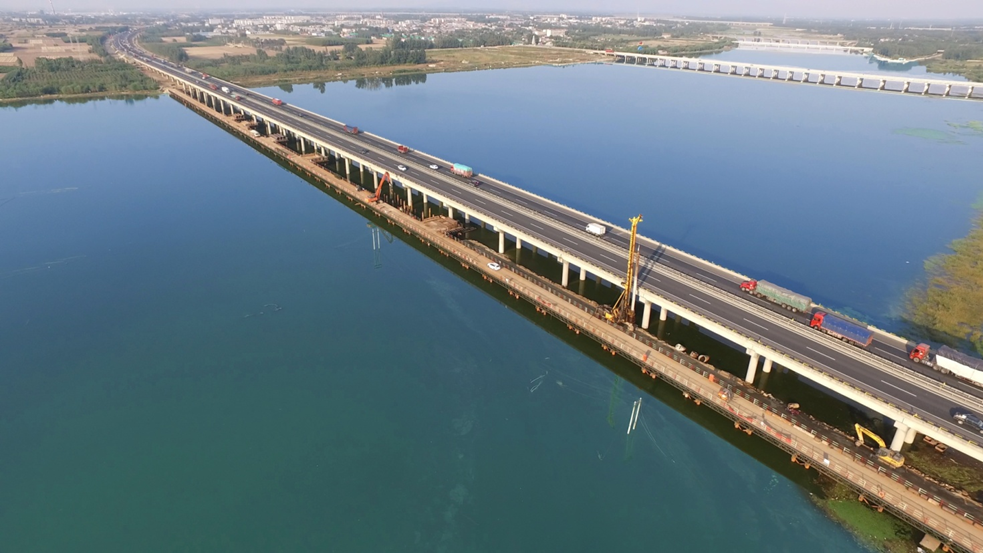 With the goal of building a green and low-carbon expressway, the project team adopted clean energy instead of a conventional one. In Ningyang Service Area contracted to build, a photovoltaic system including photovoltaic carports was installed and it can generate electricity about 1.1 million degrees per year. The power generated by photovoltaic panels not only are available for lighting equipment in the area, but also provide charging services for new energy vehicles, effectively reducing petrol and diesel consumption of vehicles.
As the section of Tai'an-Zaozhuang expressway opens to traffic, it will not only play its main-route role in improving the economic development of areas along the line but also help to explore available paths and broaden project experience for the construction of smart expressways in the whole country.