CCDC wins the bid for the Tuas Water Reclamation Plant in Singapore
Pubtime:23.12.2020

【Font size:

Big

Mid

Small

】Print
On December 8, 2020, A S$238 (about RMB1.16 billion) million contract for the Tuas Water Reclamation Plant (TWRP) in Singapore was awarded to China Construction (South Pacific) Development Co Pte Ltd (CCDC), a regional subsidiary of CSCEC. The owner is the Public Utilities Board(PUB), Singapore.
The project is CCDC's first water plant project in Singapore, which has not only achieved a new breakthrough in water infrastructure and helped Singapore's national strategy of the Four National Taps (Water from Local Catchment, Imported Water, NEWater and Desalinated Water) with concrete actions, but also a major project that responds to the CSCEC's development strategy, vigorously develops the infrastructure market and broadens the scope of infrastructure construction.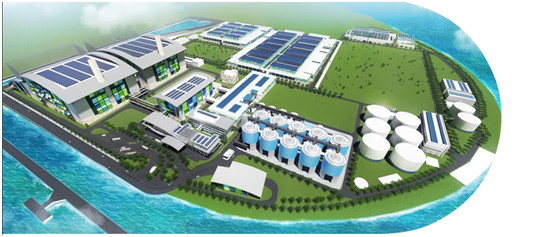 TWRP is located in Tuas Industrial Zone in Singapore, covering an area of 66,000 square meters. It is built to meet Singapore's demand for clean water by collecting, treating, recycling and purifying wastewater and is a new water treatment plant established by the Singapore government to solve its water shortage.
At present, there are 5 new water treatment plant in operation in Singapore, which can meet 40% of the water supply demand in the country. The Singapore government has long regarded "water treatment" as a national strategic task, and it is estimated that it will invest S$4 billion in water supply infrastructure construction from 2017 to 2021.
The project will start on December 30, 2020, with a contract period of 39 months.