Recently, the 25th Tektónica was grandly opened in Lisbon, the capital of Portugal. CSCEC was invited to participate in the exhibition and set up construction technology exhibition area to focus on displaying cutting-edge construction technology products such as modular integrated construction (MiC), photovoltaic curtain wall (BIPV-LightS series), and C-SMART smart construction site platform.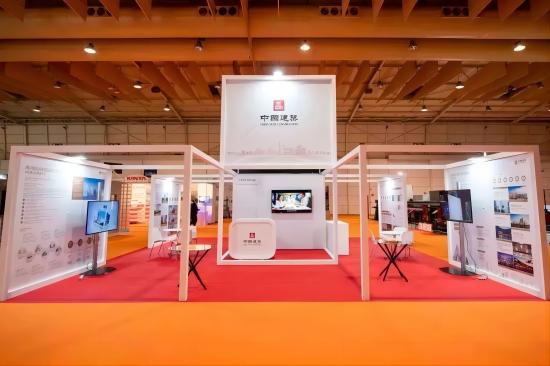 MiC(Modular Integrated Construction) leads prefabricated construction 4.0
CSCEC has brought MiC (Modular Integrated Construction) , which is a highly integrated, new type of high-efficiency building form that integrates all building elements such as structure, interior and exterior decoration, electromechanical, water supply and drainage, and heating and ventilation. The factory production and on-site construction are in parallel, which can reduce construction pollution, save resources and energy and increase the construction speed effectively.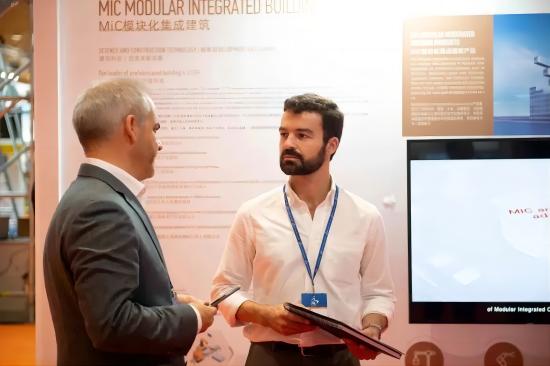 Light-S photovoltaic curtain wall makes buildings generate power
BIPV is a new type of photovoltaic building material jointly developed by CSCEC through technological iteration on the basis of traditional photovoltaic modules. The weight of this material is a quarter of that of traditional stone, and it's also wind-and-fire resistant , which helps the construction industry achieve green and low-carbon transformation. In this exhibition, CSCEC brought the "Light-S" series of photovoltaic curtain wall products, which effectively combines photovoltaic technology with stone.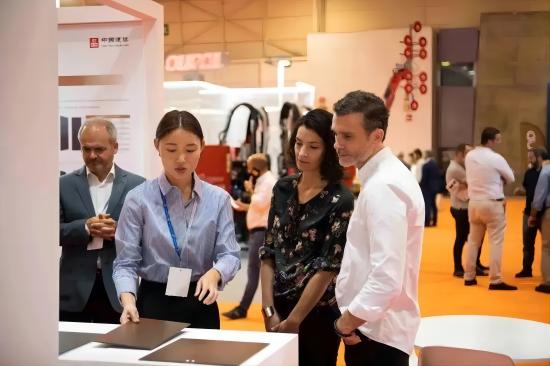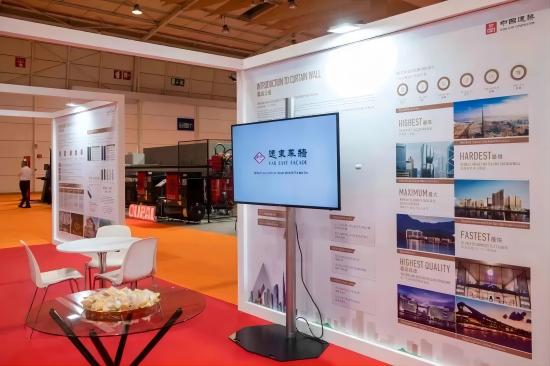 C-SMART construction site platform helps realize full process digitalization
The C-SMART construction site platform independently developed by CSCEC was demonstrated at this exhibition. The platform integrates new generation of information technology such as internet of things, big Data and artificial intelligence. It collects construction site information and automatically aggregates it to an integrated management platform to intelligently manage and monitor construction personnel, safety, environmental protection, progress, materials, etc. C-SMART improves the efficiency and quality of on-site management, and prevents construction accident injuries and fatalities during the construction process. At present, it has provided scientific and technological support for many important projects of the company.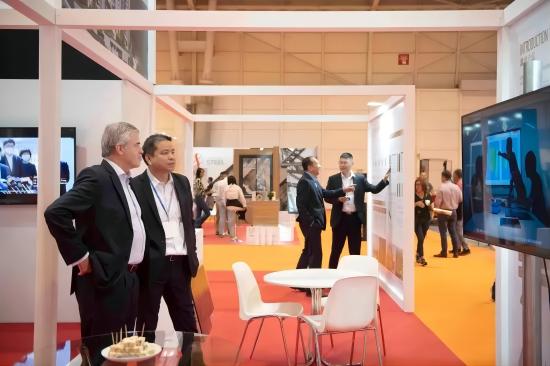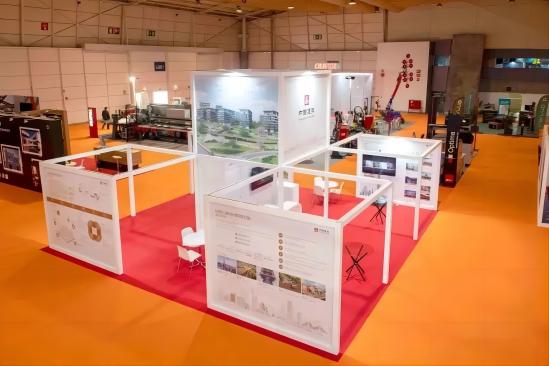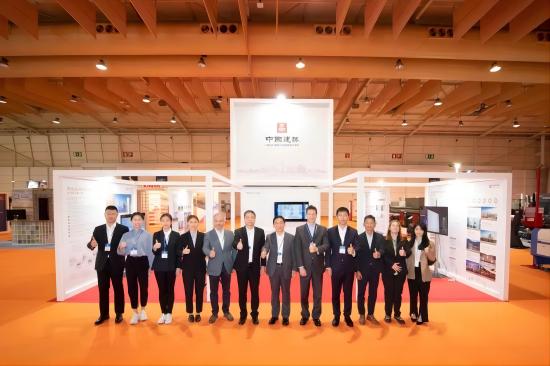 Tektónica is one of the largest construction and building materials fairs in Portugal , which has a good reputation in Iberia. There are more than 150 exhibitors and 20,000 visitors. This exhibition is a powerful practice of CSCEC to help Chinese construction industry export science and technology and build a China-Europe construction science and technology exchange platform.