In Bangladesh, CSCEC's charity clinic in campus
Pubtime:18.04.2023

【Font size:

Big

Mid

Small

】Print
In the northwest region of Bangladesh, there is an 80.3-kilometer-long road that connects 16 important towns in the northwest region of Bangladesh. It is an important part of the construction of the northwest corridor in Bangladesh.
Since the start of the Improvement of Elenga-Hatikamrul-Rangpur Road to a 4-Lane Highway (Package WP11), the project team has actively fulfilled its social responsibilities and cared for local children. On World Health Day, the project team organized a charity clinic at local schools and conducted health checkups for all teachers and students, as well as sharing health and disease prevention knowledge with the medical team from the Lumbini Medical College.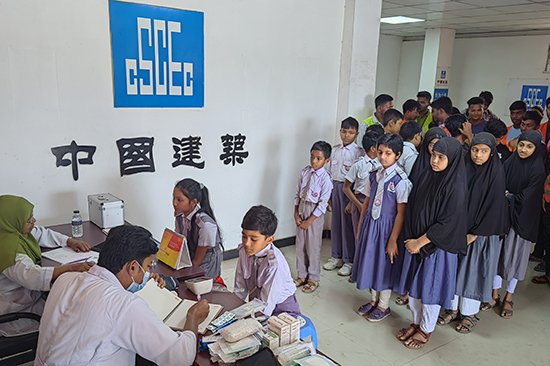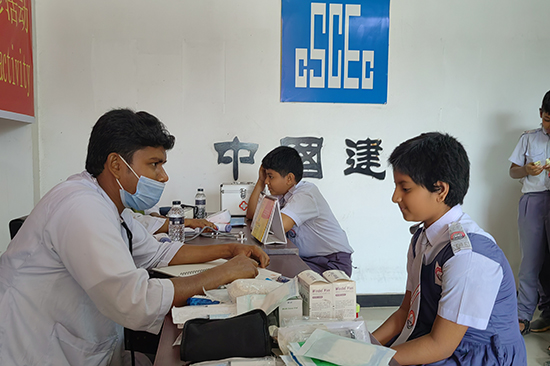 In addition, the project department donated disinfectant, medical alcohol, and commonly used drugs to the schools.
The Package WP11 project has created more than 800 jobs and has continued to conduct various types of skills training, cultivating more than 60 outstanding engineering and technical personnel in the local area. They have also organized multiple social welfare activities, such as the charity clinic in schools.