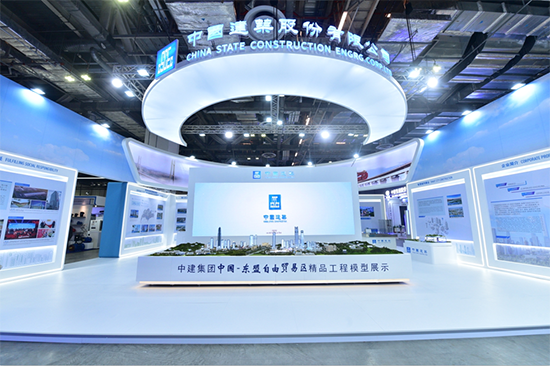 Recently, the 2023 Conference on International Industrial Cooperation (Singapore) and China Mechanical and Electrical Products Brand Exhibition was held in Singapore. As a major exhibitor, CSCEC was invited to participate in four thematic exhibitions, including integrating into "RCEP regional development" and "fulfilling social responsibility", and a specific exhibition on "serving Singapore's garden city construction".

Smart City Construction
The theme exhibition of "Smart City Construction" focused on new city planning and construction, urban renovation, urban operation and other fields, showing that CECSC aims at smart city construction, getting close to people's demands, making city functions more adequate, city governance more resilient and optimizing city quality constantly, helping cities develop with high standards and meeting people's expectations for a better life.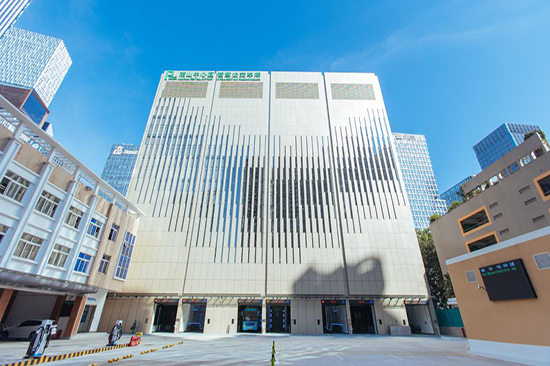 Intelligent 3D garage for the New Energy Bus
The garage was independently developed by CSCEC and is a smart parking product integrating 3D parking, automatic charging, intelligent dispatching, operation and maintenance, effectively solving a series of problems in parking, charging and dispatching caused by scarce land resources in the city centre. The promotion and application of the product will greatly improve the utilization of urban space and facilitate the green transformation of the transportation industry.
Green and Low-carbon Development
The "green and low-carbon development" exhibition focuses on innovative construction methods such as green construction, intelligent construction and industrialized construction, demonstrating that CSCEC is actively implementing the "carbon peaking and carbon neutrality" strategy, adapting to the development trend of digitalization and intellectualization, integrating technology with the architectural field to build excellent high-quality, comfortable and livable buildings, and providing people with a green, healthy and highly efficient living space.
PEDF(Solar photovoltaic, Energy storage, Direct current and Flexibility) Building
The Green Industrial Park building in Shenzhen-Shanwei Special Cooperation Zone, constructed by CECSC, is a PEDF building. This building can store the electricity generated by solar photovoltaic power generation device on the rooftop and achieve flexible usage. The device has run for more than a year, saving electricity over 100,000-kilowatthours, saving approximately 33.34 tons of standard coal, reducing carbon emissions over 47%, equivalent to planting 160,000 square meters of trees, realizing the transformation of the building from a consumer of energy to a producer, storer and regulator, turning the building into a "green energy station".
Integration into RCEP Regional Development
Local landmark and representative projects constructed by CECSC in the RCEP market, such as Exchange 106 (TRX Signature Tower) in Kuala Lumpur, Malaysia, showcased CSCEC's determination to implement its high-qualityoverseas development strategy and actively integrate it into the development of the RCEP region.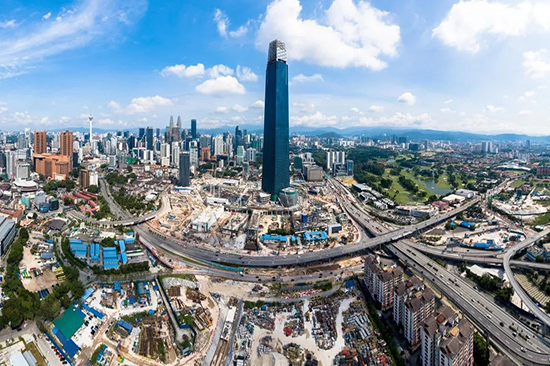 Exchange 106 (TRX Signature Tower) in Kuala Lumpur, Malaysia
The Exchange 106 (TRX Signature Tower) in Kuala Lumpur, Malaysia, has a construction area of 400,000 square meters, with a 101 floors and a total height of 452 meters. The construction of this project has set world record for fastest construction for skyscrapers over 400 meters.
Fulfilling Social Responsibility
The "fulfilling social responsibility" theme exhibition focuses on CECSC's efforts to serve the economic and social development of countries around the world, improve the sense of attainment of local people and contribute to the realization of a community with a shared future for mankind.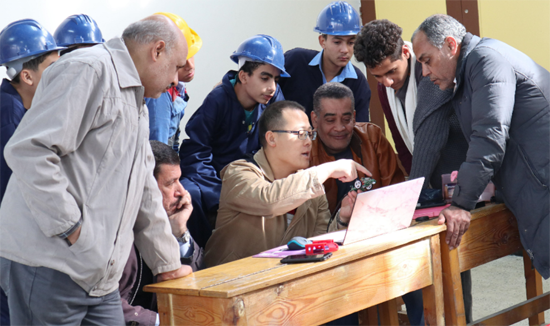 CSCEC built the PKM highway in Pakistan, helping to link the economic artery between the northern and southern areas and boosting development along the route. The project employed more than 28,900 Pakistani employees, trained more than 6,800 workers to become modern engineers and technicians, and constructed 800 kilometers of pathways, 15 bridges, 50 water wells and 200 water channels for villages.
Thematic Exhibition: Serving the development of Garden City in Singapore
CSCEC has been serving Singapore's economic and social development for more than 30 years, actively serving in various fields such as education, healthcare, transportation and real estate, and has implemented and constructed a great number of landmark projects and high-quality livelihood projects, such as the Canberra MRT station and HDB Bedok project, Singapore.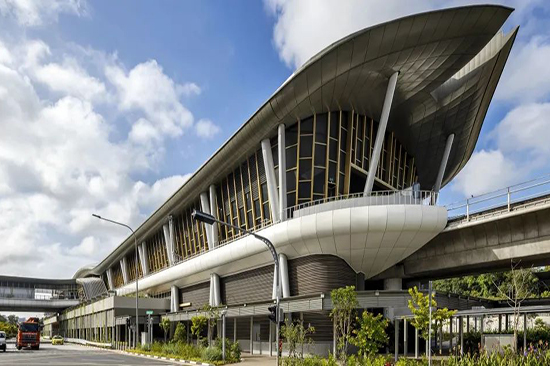 Canberra MRT station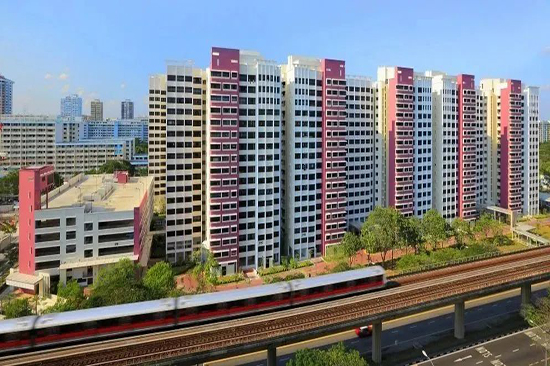 HDB Bedok project, Singapore