Recently, CSCEC and the 14th batch of Chinese medical team in Nepal jointly conducted a free medical check-up for more than 200 residents and students living along the KTFT Expressway project in Nepal.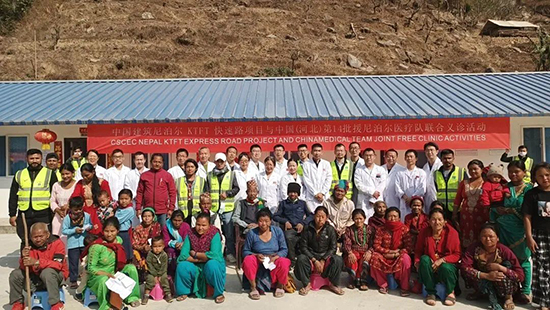 The medical check-up included 12 departments, such as ENT, orthopedics, and traditional Chinese medicine departments.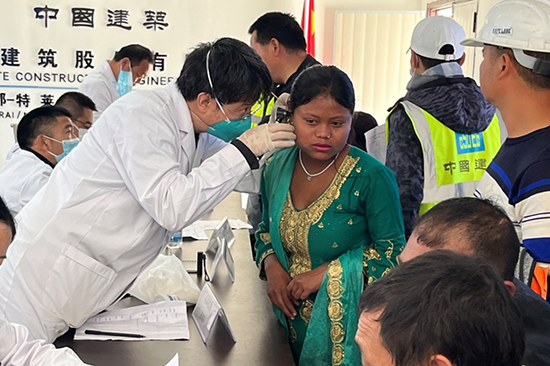 Pawan, a 34-year-old employee who has been working as a driver for a long time, has been experiencing discomfort in his lumbar spine. After a comprehensive examination by the medical team, he received acupuncture treatment and free medicine. He said, "The acupuncture treatment was particularly effective. I feel much better now."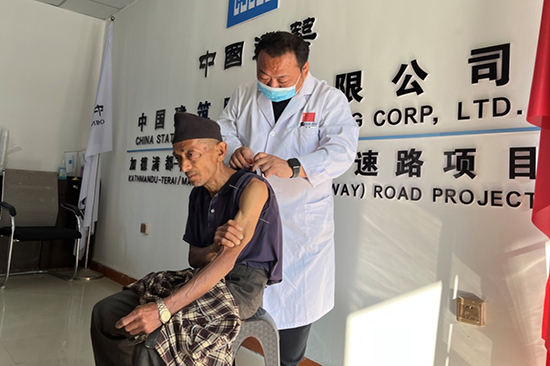 A local student, Suman, expressed his gratitude: "Thanks to CSCEC for organizing this check-up, allowing me, my parents, friends, and other locals to have a physical examination."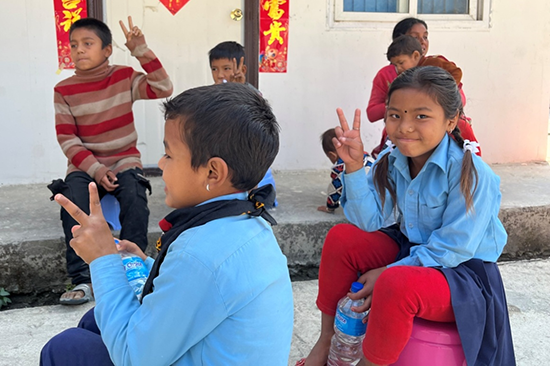 After the medical check-up, the project team of CSCEC and the medical team also conducted medical emergency training for local residents, focusing on the first aid treatment for electric shock, CPR, and the Heimlich maneuver, and lectured on emergency treatment knowledge and methods.
This free medical check-up has been reported by more than 10 mainstream local media outlets and praised by the local mayor.
So far, CSCEC has conducted over 60 activities focusing on public welfare, charity in campus, and exchange activities in Nepal. The project has also recruited local college students, helped local youth find jobs, and trained hundreds of outstanding engineers, providing more than 1,000 jobs and benefiting more than 2,000 local residents.