Water supply PPP project (phase one) completed in Purbachal, Dhaka, Bangladesh
Pubtime:22.02.2023

【Font size:

Big

Mid

Small

】Print
Recently, the completion ceremony of CSCEC-designed water supply and distribution facility PPP project (phase one) was held in Ramana Botmul, Purbachal New Town, Dhaka, Bangladesh. Bangladeshi Minister of Housing and Public Works attended the ceremony and Bangladeshi Prime Minister Sheikh Hasina delivered a congratulatory address via a video link.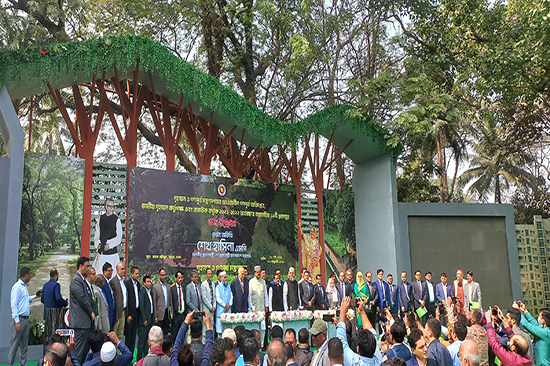 As the first water PPP project in Purbachal New Town, Dhaka, Bangladesh, the project has a design capacity of 340,000 tons per day, a total pipeline length of about 645 kilometers, four construction phases, and will provide high-quality water supply services for 1,600,000 local people living in about 25 square meters in Purbachal New Town.
The project design features leakage loss control through section metering and real-time pipeline monitoring through online water quality and pressure monitoring systems. The EPANET software is adopted in the project to conduct simulated hydraulic and water quality analysis and analyses deep pipe well water supply, municipal water supply, and the-two-modes-combined water supply under different conditions so as to ensure the water supply system's security and reliability.