CSCEC-developed-and-designed Ferris Wheel Public Toilet won German Red Dot Design Award 2022 in the category of urban design and public space. As one of a series of low-carbon and smart city facility of CCSTC, the project is produced in a prefabricated and modular way and equipped with smart mechanical and electrical systems including automatic floor cleaning, fast air drying, fresh air ventilation, code-scanning door opening, online emergency alarms. An independently-developed big data operation and maintenance platform for smart toilet is adopted to meet the needs of management, operation, maintenance, and users. In addition, the project further provides services and facilities including automatic charging devices, digital readers, umbrella renting and vending machines.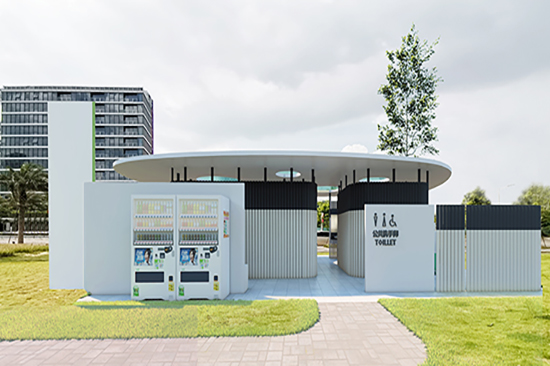 The other award-winning project is public kindergartens which are designed, produced, and built by CSCEC, in Futian District, Shenzhen City. The project stood out from 7,461 projects from 70 countries and regions and won the 12th International Space Design Award Idea-Tops in the category of Prefabricated Architecture Design·Global Best Design.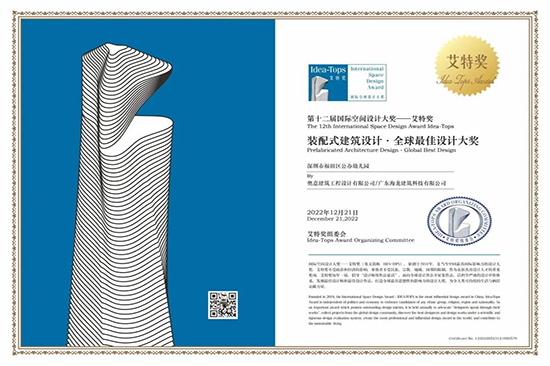 Explore from scratch and enrich urban space
The project team adopts the most advanced fabricated construction 4.0 technology, modular integrated construction (MiC). Afterfully considering each kindergarten's localized design, the project team made multiple combinations of highly-integrated-and-industrialized prefabricated modules to create unique and distinctive spaces.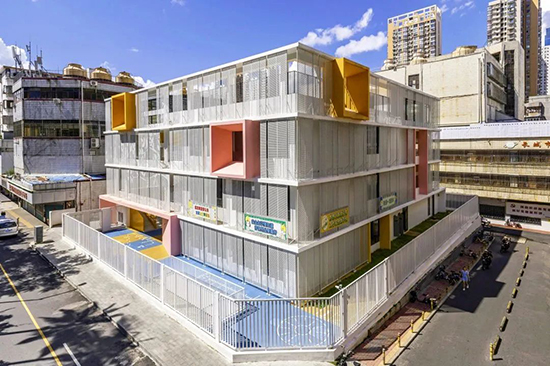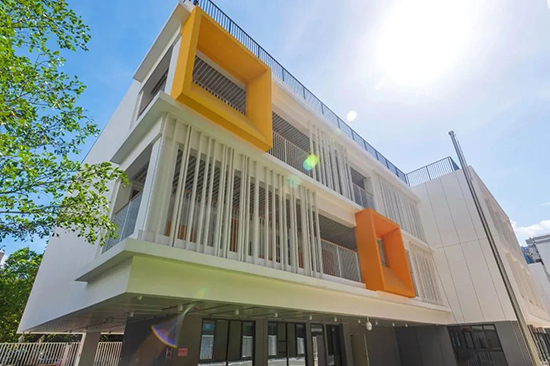 Standard modules with customized design
After fully considering production, transportation, and construction requirements, the construction modules are designed on the basis of the research on the standard units of children's teaching and living. Each child's standard space is about 150 square meters large and consists of 3 standard MiC modules and 1 bathroom MiC module. The other rooms in the kindergarten are also built through standard MiC module combinations which are in basic specifications to meet the needs of different spaces.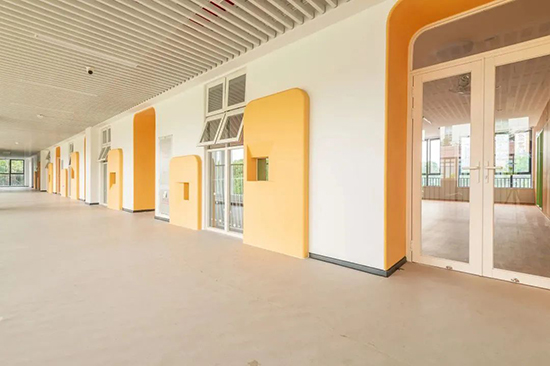 Prefabrication in factories and fast construction
The preparation on the site and the production in factories are carried out synchronously, the standard modules are transported to the site for assembly, and finally indoor work and joint connecting are conducted. In the construction, steps including sectioned check and tracking detection are correspondingly assigned to factories and finished one by one on the site. Multiple sides work together, which has significantly improved the construction efficiency.
In the end, it only took CSCEC 3 months to build 8 kindergartens and finish the construction of a total of 421 MiC module units. The construction period has shortened more than 50% compared with that of traditional construction and the construction waste has been reduced by 80%, not only realizing environmentally protective and fast construction, but also greatly reducing the disturbance to local residents.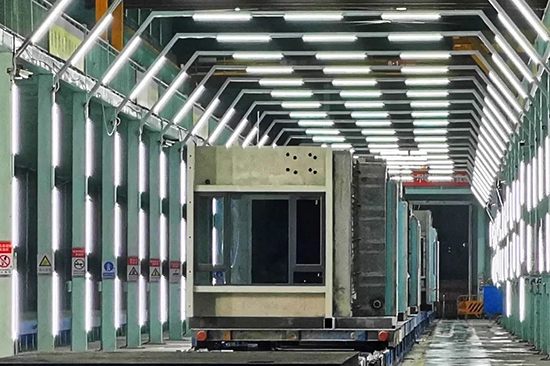 Starting from 2010, the International Space Design Award—Idea-Tops is the most globally influential design award in China, which is extensively recognized by the world for its professionalism, internationality and authority. With its principles of being professional, rigorous, impartial and fair, Idea-Tops has not only attracted architects and designers from more than 70 countries and regions, but also enabled a group of truly thoughtful and promising designers or design firms to grow rapidly.