Recently, the concepts of Chinese intelligent equipment and smart construction site have been introduced into Alamein Downtown Towers Project in Egypt.
Facial recognition for time and attendance
Each employee wears a safety helmet with a headlamp, an emergency SOS button, an FM intercom button, and a QR code that can be scanned to obtain the employee's information easily. In addition, an RFID chip is installed inside the helmet for radio-frequency positioning. Through this chip, the big data platform of the smart construction site can remotely contact specific workers through the intercom, providing data support for labor scheduling, and realizing real-time linkage, synchronization transmission, and storage of information between front-end on-site operations and back-end management.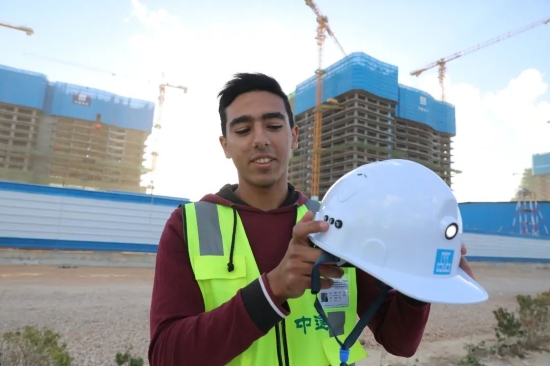 An Egyptian employee Sohaila Saied shows a smart safety helmet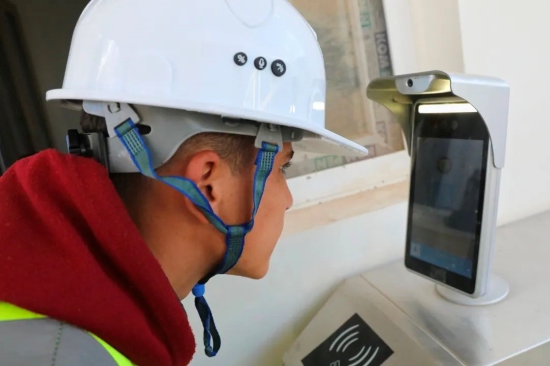 A project employee enters the site through facial recognition
In addition, remote monitoring and second-level warning have been carried out at the project site. The monitoring system adopts computer vision, artificial intelligence, and closed-circuit television monitoring technology to detect fires through video images and spectrum analysis and give fire alarms within seconds, greatly improving safety protection.
VR experience enhances safety awareness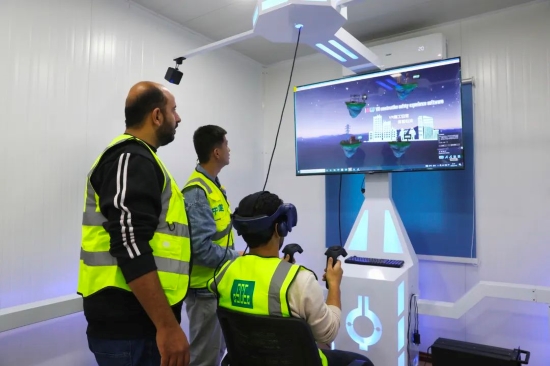 VR safety class
Last October, the project team introduced a set of VR equipment from China. In the VR safety experience room, frontline worker swear VR glasses and hold VR controllers to take safety training courses in an immersive way, which cover fire, electric shock, object strike, high-altitude falling, foundation pit collapse, and other safety accidents that may occur during construction.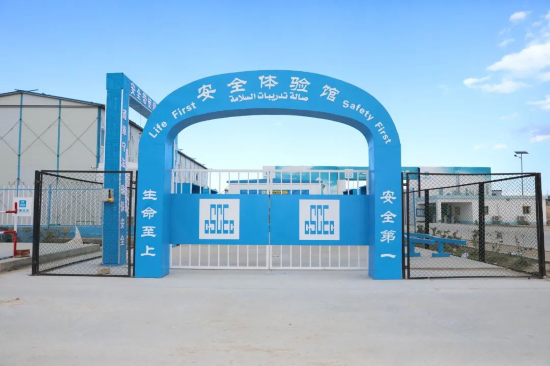 Project safety experience center
The project safety experience center is located about 100 meters away from the construction site, covering an area of about 210 square meters. In addition to the VR safety class, there are also 7 safety experience items, including protective equipment booth, safety helmet/shoe impact, medical emergency drills, balance beam experience, etc. "Every worker or engineer on the job must pass a series of safety training, and it turns out that the experience courses here are the most popular and effective," said safety engineer Mohammed Dief.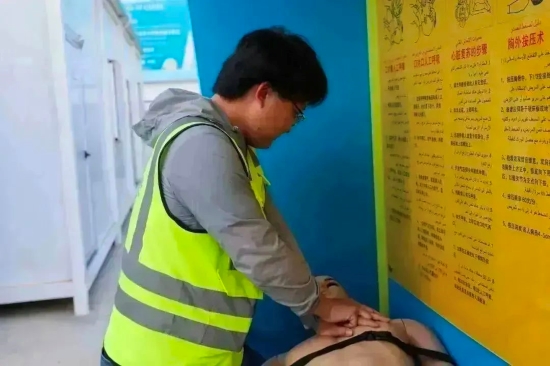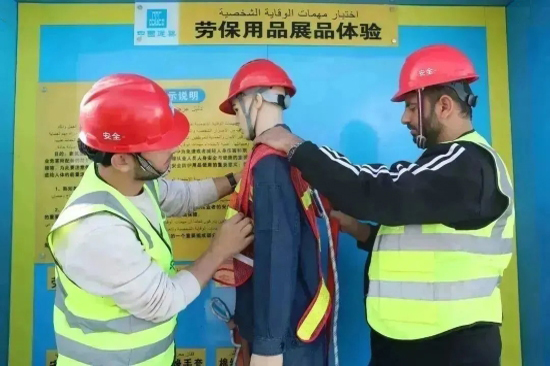 Medical emergency drills and protective equipment training
Located on the south coast of the Mediterranean Sea, the Alamein Downtown Towers Project is the starting point and center of the construction of the New Alamein City in Egypt. It is also the largest spot exchange project of Chinese-funded enterprises in Egypt. The project covers a built-up area of about 1.09 million square meters, including the design and construction of a 300-meter-high Iconic Tower, four 200-meter-high fully decorated residential buildings, and some municipal landscapes. Currently, the main structure of the project has been constructed up to the 4-19th story.