Secretary-General of the Iraq Council of Ministers gives a thumb-up to Nasiriyah International Airport
Pubtime:08.02.2023

【Font size:

Big

Mid

Small

】Print
Recently, Hameed, the Secretary-General of the Iraq Council of Ministers, and his delegation visited CSCEC-built Nasiriyah International Airport in Iraq.
Hameed and his delegation visited the construction site, checked the construction progress, extended kind greetings to Chinese and Iraqi workers, and fully acknowledged CSCEC's excellent performance in the construction of Nasiriyah International Airport.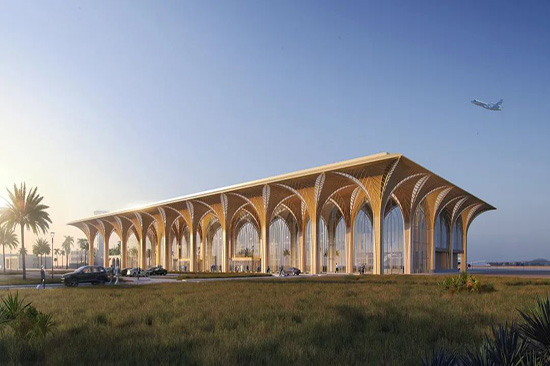 Located 20 kilometers southwest of Nasiriyah, the fourth-largest city of Iraq, the airport is the first infrastructure project built by CSCEC after restarting construction in Iraq. Upon completion, the airport will become an aviation hub in the southwest part of Iraq with a planning annual passenger throughput of 2,000,000. The project is currently in the stage of designing and temporary building construction.