GuojiatuoYangtze River Bridge opened to traffic in Chongqing
Pubtime:06.02.2023

【Font size:

Big

Mid

Small

】Print
The Guojiatuo Yangtze River Bridge opened to traffic in Chongqing. Invested and built by CSCEC, the bridge is a road-rail-transit steel truss girder suspension one with the largest span in China.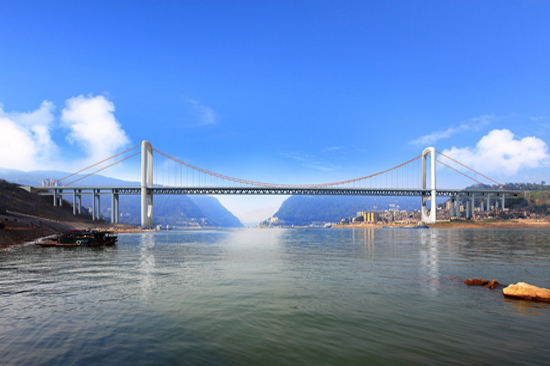 As a key construction project in Chongqing Municipality, the bridge is the first Yangtze River Bridge built by CSCEC in a PPP mode in Chongqing. With a total roadway length of 12.8 kilometers and a road classification of urban expressway, the bridge has eight lanes with a width of 41 meters and a design speed of 80 kilometers per hour.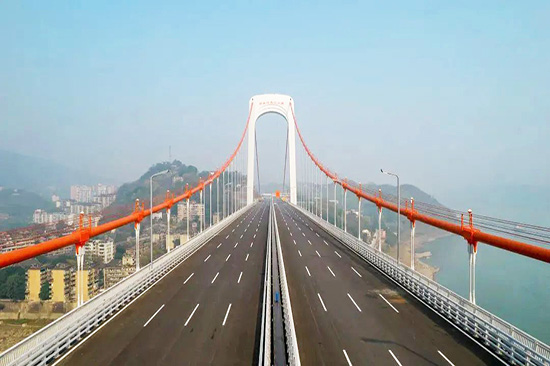 The road-rail-transit bridge has double decks, with the upper one being an eight-lane urban expressway and the lower one being a double-track rail transit. With a total length of 1,403.8 meters and a 720-meter-long main span, the bridge is a suspension one with double single-hole towers, three spans, and a steel truss girder. The total weight of the steel truss girder is about 25,000 tons, which is equivalent to that of 4 Eiffel Towers.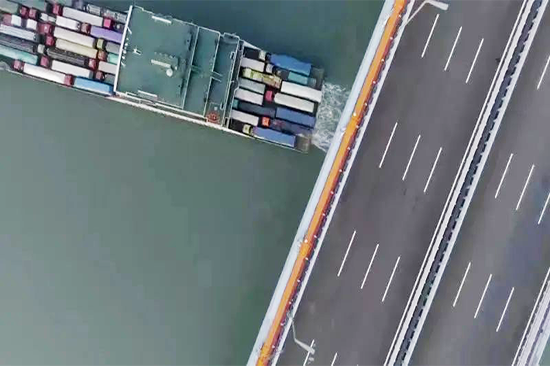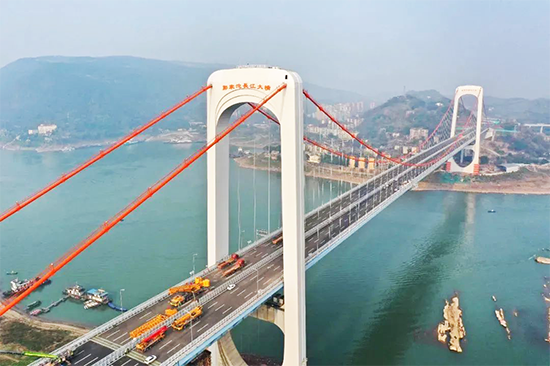 Relying on five innovative breakthrough technologies and eight key technology applications, the project team has formulated a targeted construction plan, innovated construction methods, and promoted a total of 68 achievements to be applied in practice, ensuring the smooth progress of the project and contributing to safe and efficient construction.