Nepalese Vice President and Defense Minister and his delegation visits KTFT expressway project
Pubtime:09.02.2023

【Font size:

Big

Mid

Small

】Print
On January 25, Nepalese Vice President and Defense Minister Hari Prasad Upreti and his delegation visited CSCEC-built KTFT expressway project and expressed expectations for the project's progress and image.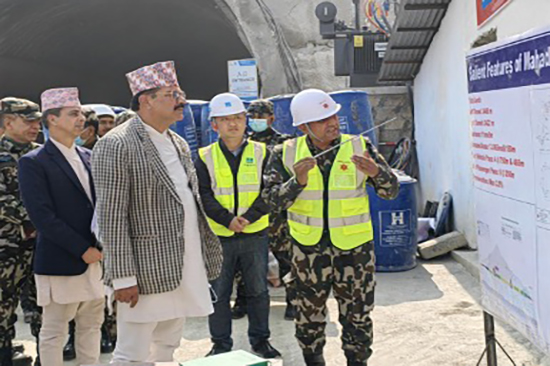 Hari Prasad Upreti and his delegation arrived at the tunnel entrance and inspected the construction site. Listening to the report on the project and communicating with the project manager, he fully learned about the structure of the tunnel and the progress of the project.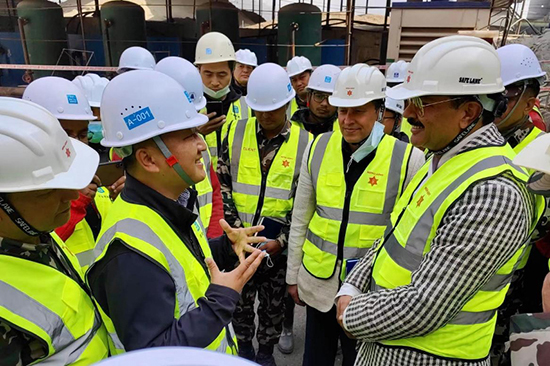 Hari Prasad Upreti stressed that the Nepalese government would fully support the project. Besides, he hoped that all related parties can work together to ensure the project construction in an all-round way so that the economic artery project with Nepalese people's expectations can be completed early.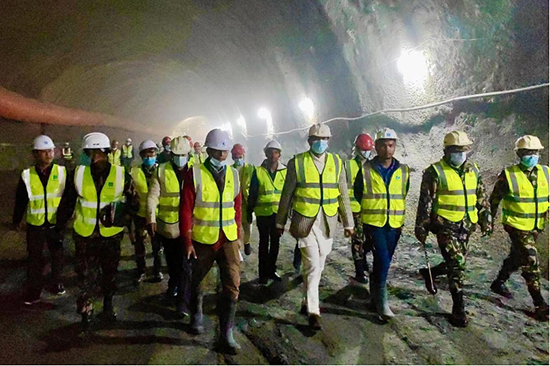 With a total length of 4.3 kilometers and four lanes, the project consists of the construction of subgrade, pavement, bridges, and tunnels as well as illumination and traffic safety work. Since the project began, CSCEC has actively performed its social responsibility as a central SOE while carrying out busy construction, provided jobs for people living along the route, received letters of acknowledgement from the owner many times, actively carried out local public welfare activities, and built good CSCEC's brand image in Nepal.