Prime Minister of Bosnia and Herzegovina Fadil Novalić gives thumps-up to CSCEC's under-construction project
Pubtime:02.01.2023

【Font size:

Big

Mid

Small

】Print
Recently, Fadil Novalić, Prime Minister of Bosnia and Herzegovina (BiH) visited the first section of CSCEC-built Pan-European Corridor Vc in BiH and gave the thumbs-up to the progress of the project. Denis Lasić, BiH Minister of Transport and Communications, Gai Guoqiang, Commercial Counselor of the Chinese Embassy in BiH, and CSCEC's project directors accompanied the prime minister.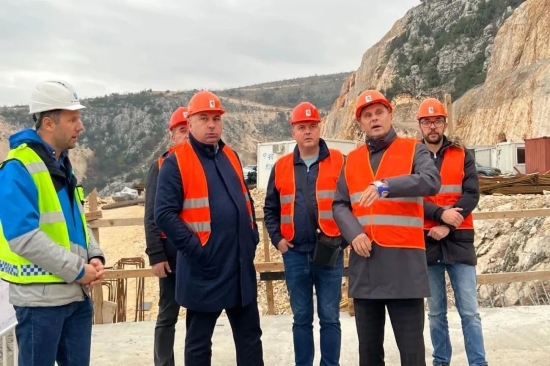 Fadil Novalić and his delegation visited the most difficult part of the first section, learned about the process, listened to project directors' reports about the construction site, and felt satisfied with the progress of the project.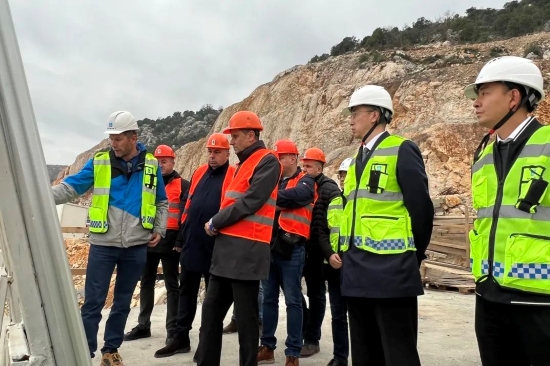 Extending from north to south in BiH, after completion, the project will ease the local traffic burden, boost the development of local economy and tourism, and serves as important infrastructure project. The first section locates in Capljina, a city in the southern part of Herzegovina-Neretva Canton, the main line of the project has a total length of 10.1 kilometers, and 22 roads on the whole line and their linking-up roads run a length of 16.4 kilometers.