Recently, in order to achieve carbon peak and carbon neutrality goals, CSCEC held a press conference on carbon peak and carbon neutrality actions and released CSCEC's Action Plan for Carbon Peak.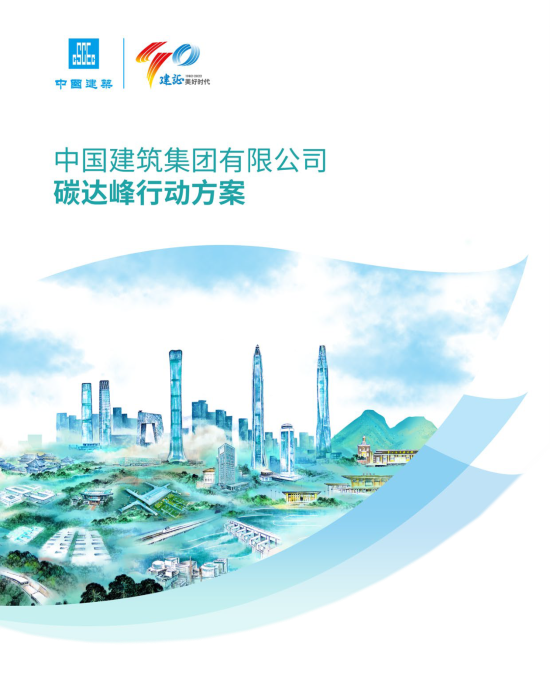 The conference makes clear that CSCEC's green and low-carbon transformation goals for the next 5 to 10 years and CSCEC's 9 major green development tasks including boosting green development, conducting energy saving, carbon reduction and efficiency improvement actions, increasing investment on and operation of low-carbon construction, improving green survey and design capacities, changing green construction ways, promoting the transformation of low-carbon business, innovating green and low-carbon technologies, boosting green finance, and creating carbon ecology in construction field.
CSCEC's typical carbon peak projects are presented in the plan.
China Overseas Building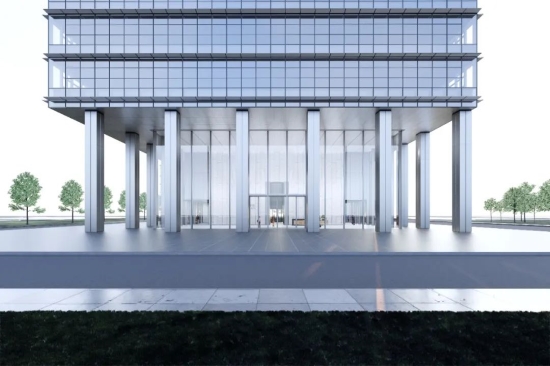 The project is new headquarters of China Overseas. The project team used the building to save energy and makes 11 special designs for efficient energy utilization. With passive energy-saving design accounting for 23.9%, high-efficiency energy utilization 59.6%, and renewable energy 16.5%, the project achieved a comprehensive energy-saving rate of 61%, the building's energy-saving rate of 59%, and renewable energy of 12%. The energy saving of the building has reached the highest technological level. The project reduced carbon emissions by 1642.3 tons with a carbon reduction rate of 61%.
CSCEC International (Suzhou) Headquarters
The project locates in Suzhou City. The project team used photovoltaic roof and façade and heat pump technology to decrease electricity consumption and to reduce direct and indirect carbon emissions. With a prefabrication rate reaching 45.3%, the project team innovatively applied low-carbon construction technology, greatly reducing construction material loss and environmental pollution caused by construction.
China Construction Third Bureau First Engineering Headquarters Building
The project locates in Wuhan City, Hubei Province. The project team took carbon reduction measures including high-performance enclosure structures, renewable energy (photovoltaic power generation), high-efficiency air-condition systems, green construction materials, fully electrified design, carbon sequestration concrete, photovoltaic temporary construction, and fabricated decoration in variable spaces. A total of 45 low-carbon construction technologies were used in the project. The renewable energy utilization rate of the project is more than 10% and about 2,280 tons of carbon dioxide emission is reduced annually.