Large luffing-jib tower cranes used in under-construction highest building project in Hainan
Pubtime:26.12.2022

【Font size:

Big

Mid

Small

】Print
Recently, two M1280D luffing-jib tower cranes were used in CSCEC-undertaken the Hainan Center project, the highest building under construction in Hainan Province.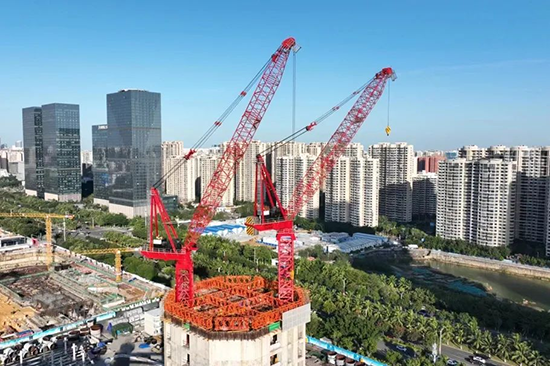 Each M1280D tower crane has a 55-meter-long luffing jib, the largest lifting capacity of 100 tons, and a weight of 440 tons, and it has become a "super arm" in constructing super-high-rise buildings. Compared with widely-used level luffing tower cranes, M1280D tower cranes have advantages of suitability for fixing conditions, large lifting torque, and a small rotation range.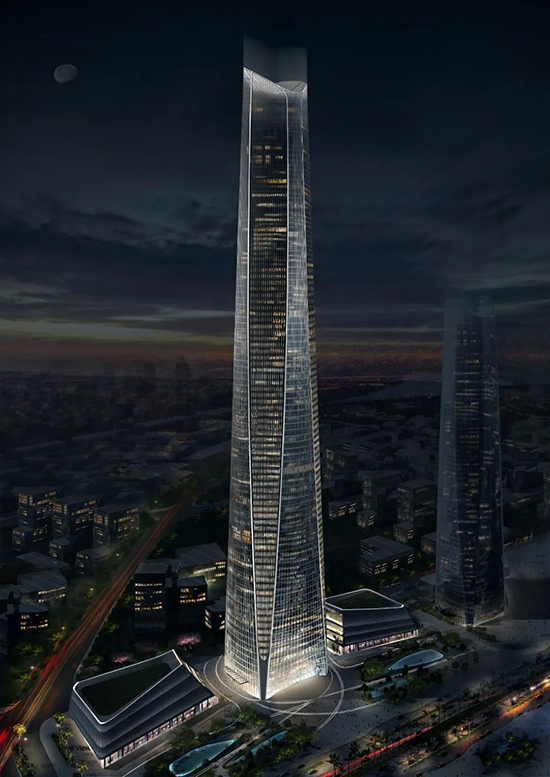 Located in the south side of the Guoxing Road, Qiongshan District, Haikou City, the project's main tower building has 94 floors and its total construction height reaches 428 meters. After completion, the project will become the highest building in Hainan Province, a super-high complex integrating sightseeing and tourism, super five-star hotels, senior office buildings, and high-quality business forms, a new landmark of Hainan Free Trade Port, and a symbol of the city's image.