Skyscraper building machine firstly used in CSCEC-undertaken project in Lin-gang Special Area
Pubtime:20.12.2022

【Font size:

Big

Mid

Small

】Print
Recently, the construction tasks under the base level of CSCEC-undertaken financial center project were completed in Lin-gang Special Area. The skyscraper building machine is firstly used in Lin-gang to contribute to the four-floor main body construction of the south and north tower buildings.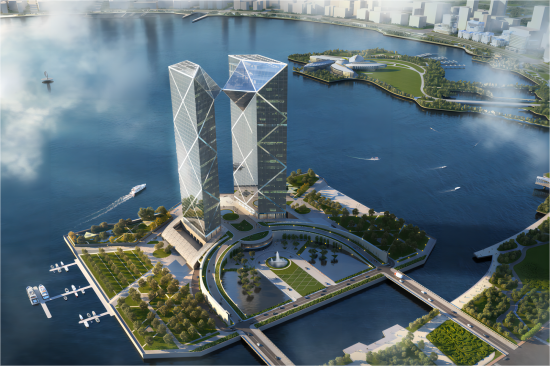 Located in the west island on the Dishuihu Lake, the project, the highest iconic building under construction in the special area, Shanghai, has a total construction area of 282,500 square meters and consists of double 200-meter-high buildings. After completion, the project will become the area's center for finance and a large urban complex mainly with office buildings.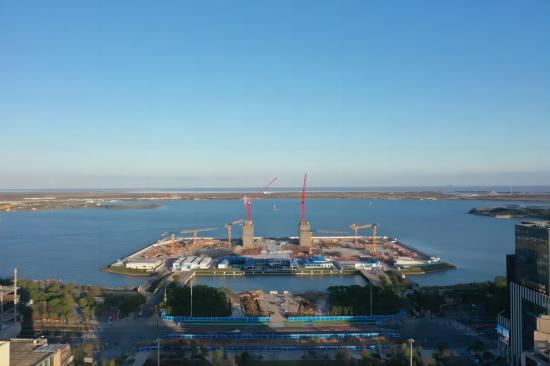 Since the project began, the project team has invited an expert team and used drones, remote sensing and digital technologies to prevent water loss and soil erosion and the water pollution of the lake.
In addition, the BIM technology is applied in the project, improving the quality and efficiency of civil work, electrical and mechanical facilities, steel structures, curtain walls, and refined decorations and realizing management upgrading, cost reducing and efficiency improving, and time saving.
The core tube of the main building is constructed by the an intelligient integrated skyscraper building machine and it's also the first time that the machine has been used in Lin-gang Special Area.