The first prefabricated stadium of Hainan put into use
Pubtime:19.12.2022

【Font size:

Big

Mid

Small

】Print
Recently, the opening ceremony of the 6th Sports Games of Hainan was held in CSCEC-built Danzhou Sports Center, a large prefabricated comprehensive stadium featuring island characters and a symbolic building in Hainan Province.
With a total construction area of 101,800 square meters and the largest height of 44 meters, the center consists of a stadium, a gymnasium, a natatorium, and supporting facilities and has functions including sports events, training, and press releasing. After the Sports Games, it can serve as a venue for domestic sports events and a public fitness facility.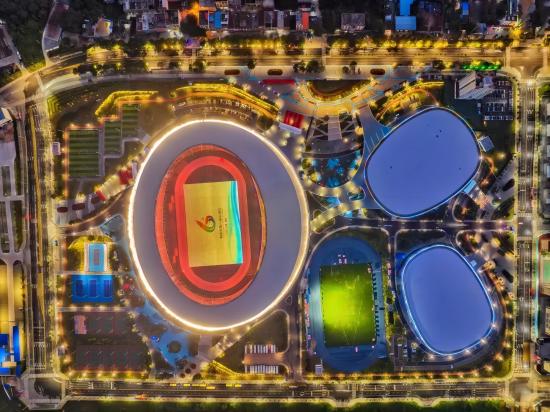 As the first prefabricated project in Hainan Free Trade Port, the prefabricated parts of the center reached 51%. The project team focused on bringing carbon emissions to a peak before 2030 and achieving carbon neutrality before 2060 and constructed the prefabricated stadium in a way of piling up building blocks. In the construction, a lot of prefabricated parts of light-weight partition boards are applied and these parts have standardized designs and are produced and prefabricated in factories with a wear rate within 3% and a reduction of construction waste by more than 60%.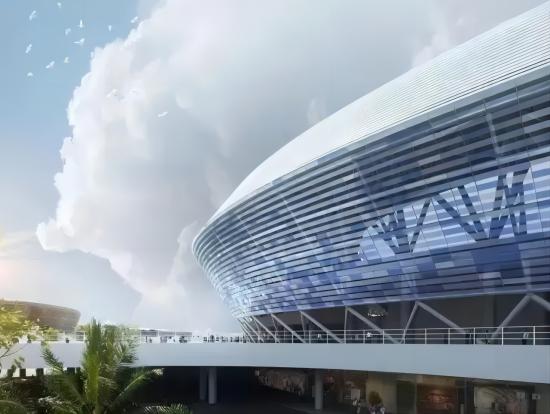 The steel roofs of the three buildings are spital truss structures with the total steel consumption of more than 10,000 tons. The largest stadium has a saddle-shaped spital cantilever truss structure similar to that of Bird Nest and steel structures applied are all prefabricated in factories, reducing on-site construction procedures by 30%.