Recently, the China Construction Industry Association announced the results of 2022 Luban Prize for overseas projects. Six projects undertaken by CSCEC were awarded the award.
China-funded China-Bangladesh Friendship Exhibition Center
It is a landmark project of the Belt and Road cooperation between China and Bangladesh. The project is located in the northeast of the capital Dhaka, with a total construction land area of 80,000 square meters. The construction includes the main body of the exhibition center with about 800 booths and public and technical supporting facilities. The completion of the project has effectively relieved the pressure of hosting large-scale international exhibitions and conferences in Dhaka, and promoted the economic development of Bangladesh.
Haifa Bayport in Israel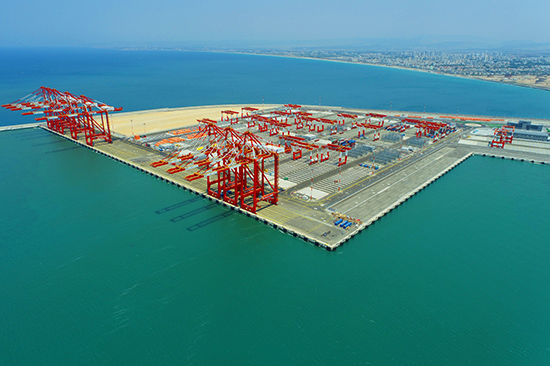 The project is Israel's first new large-scale port in 60 years, with an annual design throughput of 1.06 million TEUs, and it is Israel's largest container center as well as an important trade hub between China and Europe.
Sections 2 and 3 of the Southern Expressway Extension Project in Sri Lanka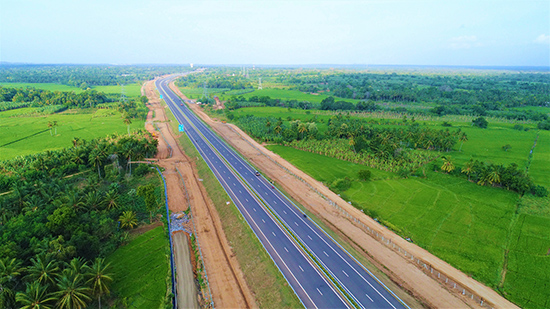 The project is a two-way four-lane expressway with a total length of 96 kilometers. Among the whole sections, the second and third sections were undertaken by CSCEC, with a total length of 41 kilometers. The expressway has significantly improved the local traffic conditions in Sri Lanka, and is praised by the local people as a "road to wealth".
China Trade Center in Moscow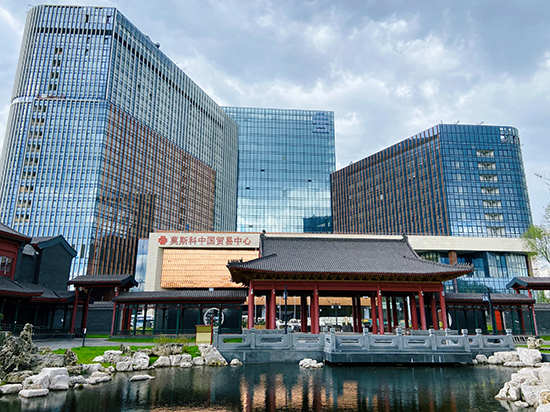 With a total construction area of about 125,000 square meters, the project is a comprehensive project integrating a grade-A office buildings, a five-star hotel, a serviced apartment, a modern exhibition center, a Chinese garden and a commercial center.