CSCEC wins the Gold Medal of Bricklaying Project in WorldSkills Competition 2022 Special Edition
Pubtime:08.12.2022

【Font size:

Big

Mid

Small

】Print
Recently, Wu Yuanzhou, a young teacher at Senior Technical School of CSCEC Fifth Engineering Bureau (Changsha Construction Engineering School), won the gold medal of bricklaying project in WorldSkills Competition 2022 Special Edition in Austria. It was the third consecutive year for China to win the championship.
Hailed as the "WorldSkills Olympics", the WorldSkills Competition, organized every two years, is the biggest vocational skills event in the world. Its level represents the world's advanced vocational skills development in various fields. This year, the WorldSkills Organization held the 2022 WorldSkills Competition Special Edition in 15 countries as the official events of the WorldSkills Competition.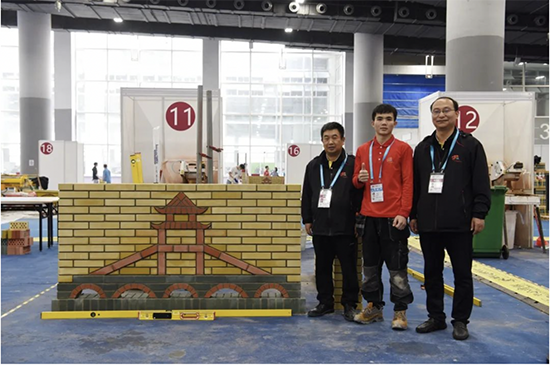 The three modules of the bricklaying project were themed on the abbreviation of the Austrian national name, the emblem of the Austrian national football team and the word "2022", closely following the World Cup fever and Austrian culture. In the competition, the contestants needed to finish the final work within 22 hours through drawing identification, setting out, measuring, cutting, pointing, plastering, cleaning and other steps. After four days of fierce competition, Wu Yuanzhou won the championship of the bricklaying project.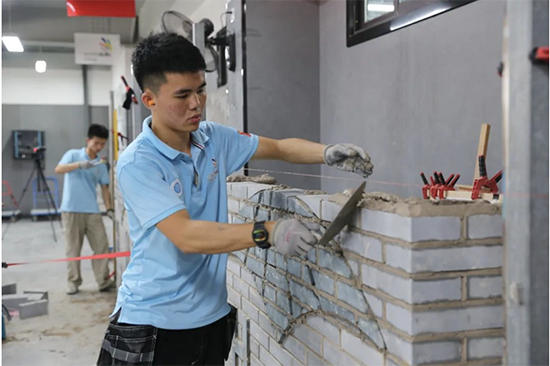 Since participating in the WorldSkills Competition in 2015, Senior Technical School of CSCEC Fifth Engineering Bureau, a subsidiary of CSCEC, has won awards for four consecutive times. It has trained many technical personnel. For example, Zou Bin was the first Chinese winner of bricklaying project in the WorldSkills Competition, Liang Zhibin won the gold medal of the project in 44th WorldSkills Competition and Chen Zifeng defended the title in the 45th WorldSkills Competition. This year, Wu Yuanzhoua also won the gold medal.