CSCEC wins champion award in 2022 Active House Award China Competition
Pubtime:28.11.2022

【Font size:

Big

Mid

Small

】Print
Recently, the winner list of the 3rd China Competition of 2022 Active House Award was released and CSCEC-designed CSWADI Lakeside Design Headquarters project won the Champion award. It is the second time that CSCEC has won the award since the Warm Nest Project of Zoige in the first China Competition in 2020.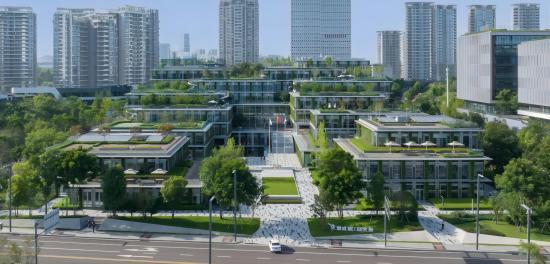 Located in Chengdu, the 78,000-square-meter-large project is a model one of "zero energy consumption buildings" showing ecological wisdom in the hot-summer and cold-winter area. The design team adopts passive design first with active design as a supporting approach based the regional environment. As a result, the green and low-carbon design goals have been achieved and the project is rated as a three-star green building.
CSCEC is always actively exploring and practicing its advanced concepts and design in green building.