The 6th CSCEC Technical Conference held
Pubtime:24.11.2022

【Font size:

Big

Mid

Small

】Print
On November 10, 2022, the 6th CSCEC ME Technical Conference was held in Dubai with the theme of "Amplifying Sustainable Solution Through Green Construction" and the conference was broadcast live around the world.
The conference focused on the intelligent, low-carbon, and sustainable development of the construction industry, raised topics including sustainable strategies, green concrete, "zero-waste", decarbonization technologies for discussion, and integrated multiple ways including themed speeches, experiment display, and topic discussions to share experience.

The conference was broadcast live online and attracted nearly 400 industry insiders and outsiders from many countries including the United Arab Emirates, Kuwait, and Saudi Arabia.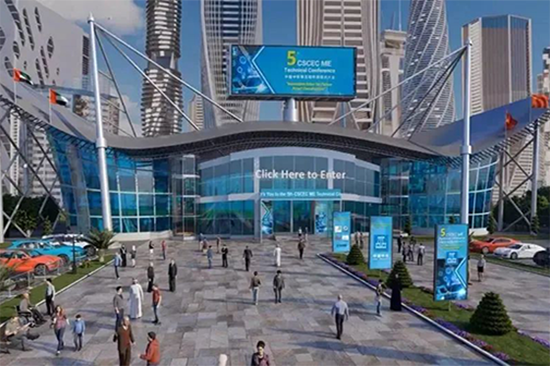 The CSCEC ME Technical Conference was first held in 2017 and has developed from the corporation's internal technical conference to an important annual conference on building technology in the Gulf region. As the conference becomes increasingly popular in the region year by year, it attracts attention from all sides in and out the industry as well as in upstream and downstream industrial chains, and has become a high-quality communication platform for technology development of regional building industry and cutting-edge topic discussions.