CSCEC has built more than 8,000 projects in more than 140 countries and regions, and these landmark buildings are printed on the banknotes of the host countries. CSCEC has been actively building global projects and built bridges of friendship during the process.
The Central Bank of Kuwait New Headquarters Building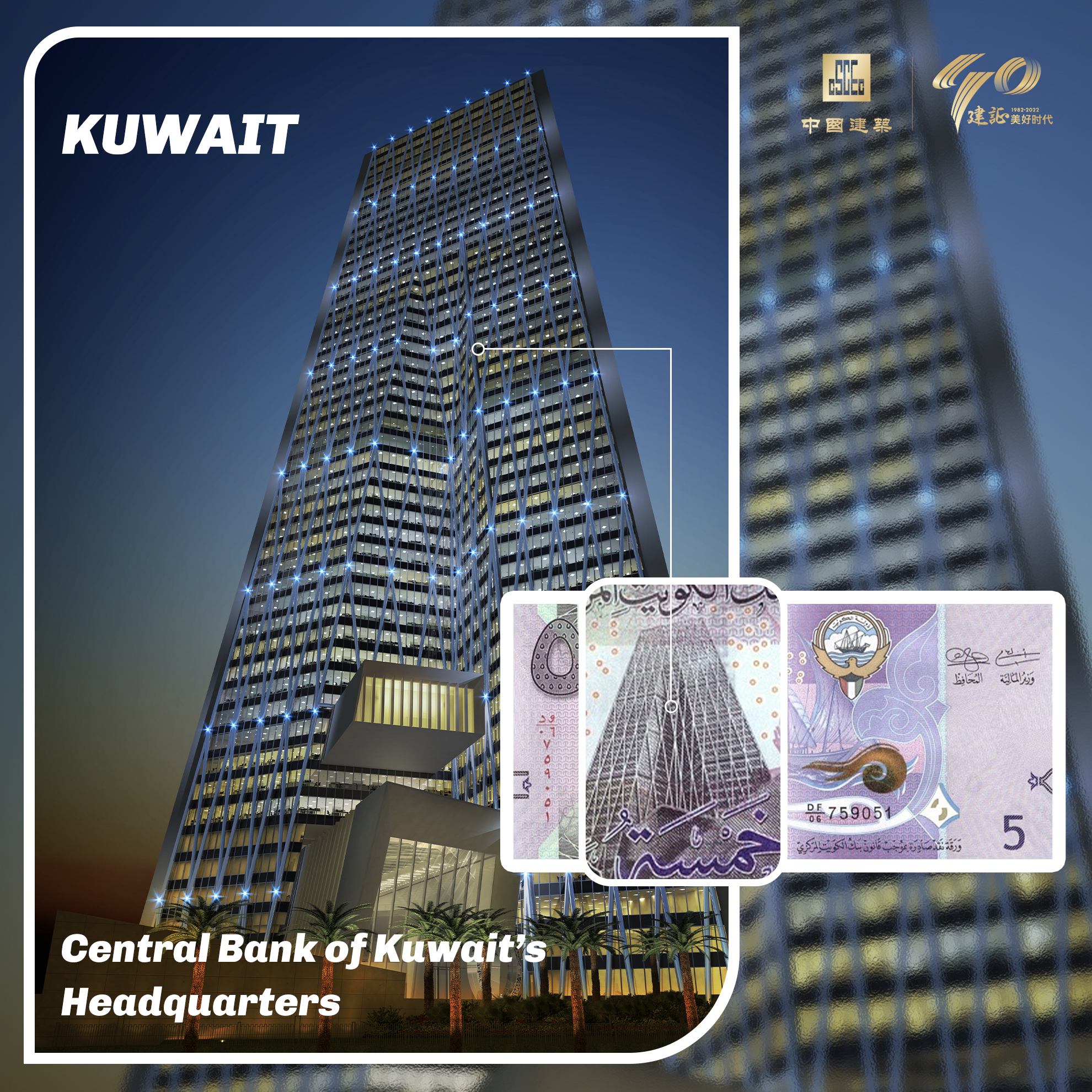 The building printed on the 5 Kuwaiti dinars note is the new headquarters building of the Central Bank of Kuwait built by CSCEC. Located in the heart of Kuwait, the building is a modern office building in the shape of a sailing ship, symbolizing the ancient Kuwaiti maritime civilization, and has become one of the local landmarks of Kuwait after its completion.
The Rama VIII Bridge in Thailand
Thailand's 20 Baht banknote features the Rama VIII Bridge which was completed in 2002. Former King of Thailand visited the construction site three times during the construction period and presented a award to CSCEC.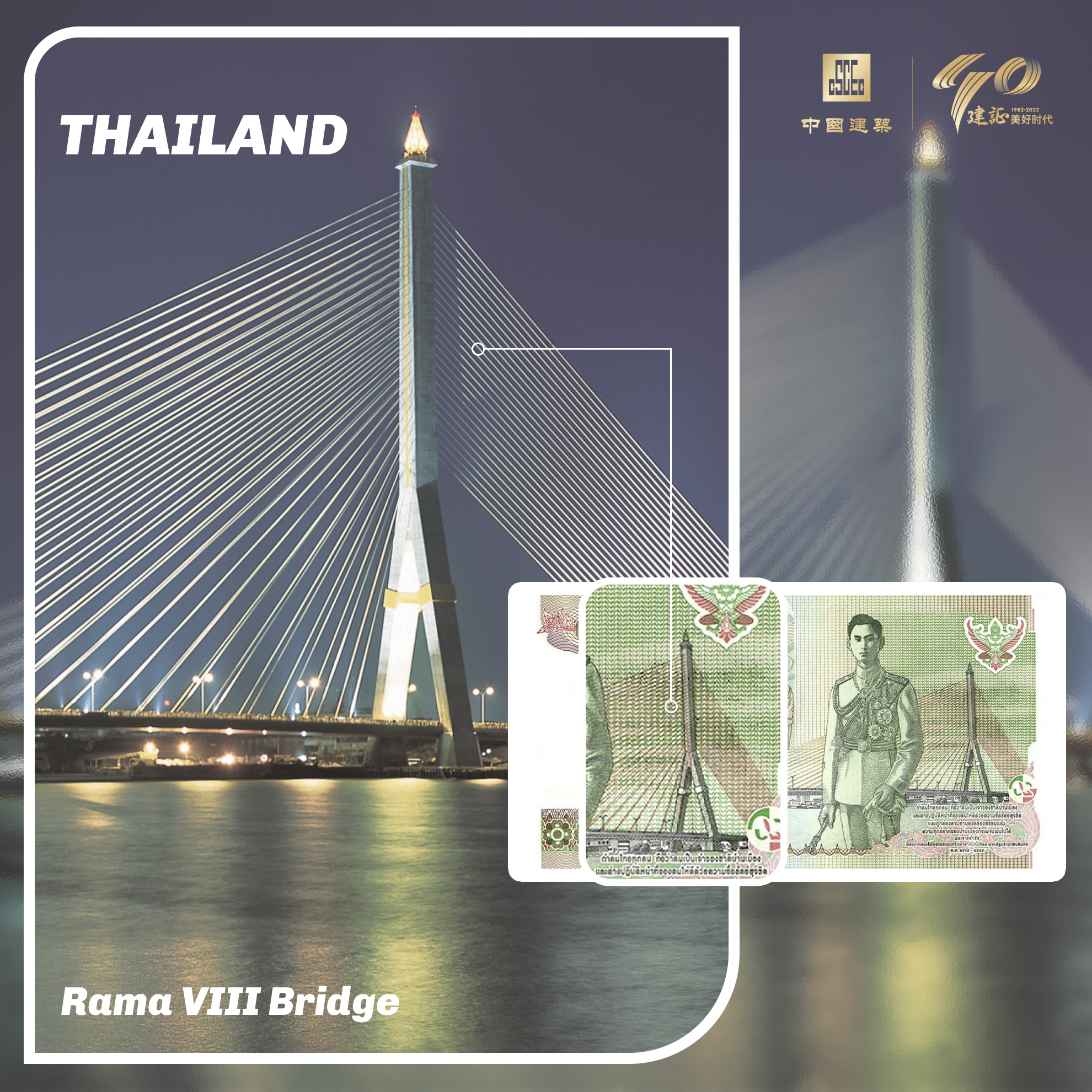 National Library of Tajikistan
Tajikistan's 200 somoni banknote illustrates the National Library of Tajikistan. The project is located in Dushanbe, the capital of Tajikistan, and was delivered at the end of August 2011. The construction area is about 46,000 square meters. The library has more than 6 million books, which can accommodate 1,000 readers.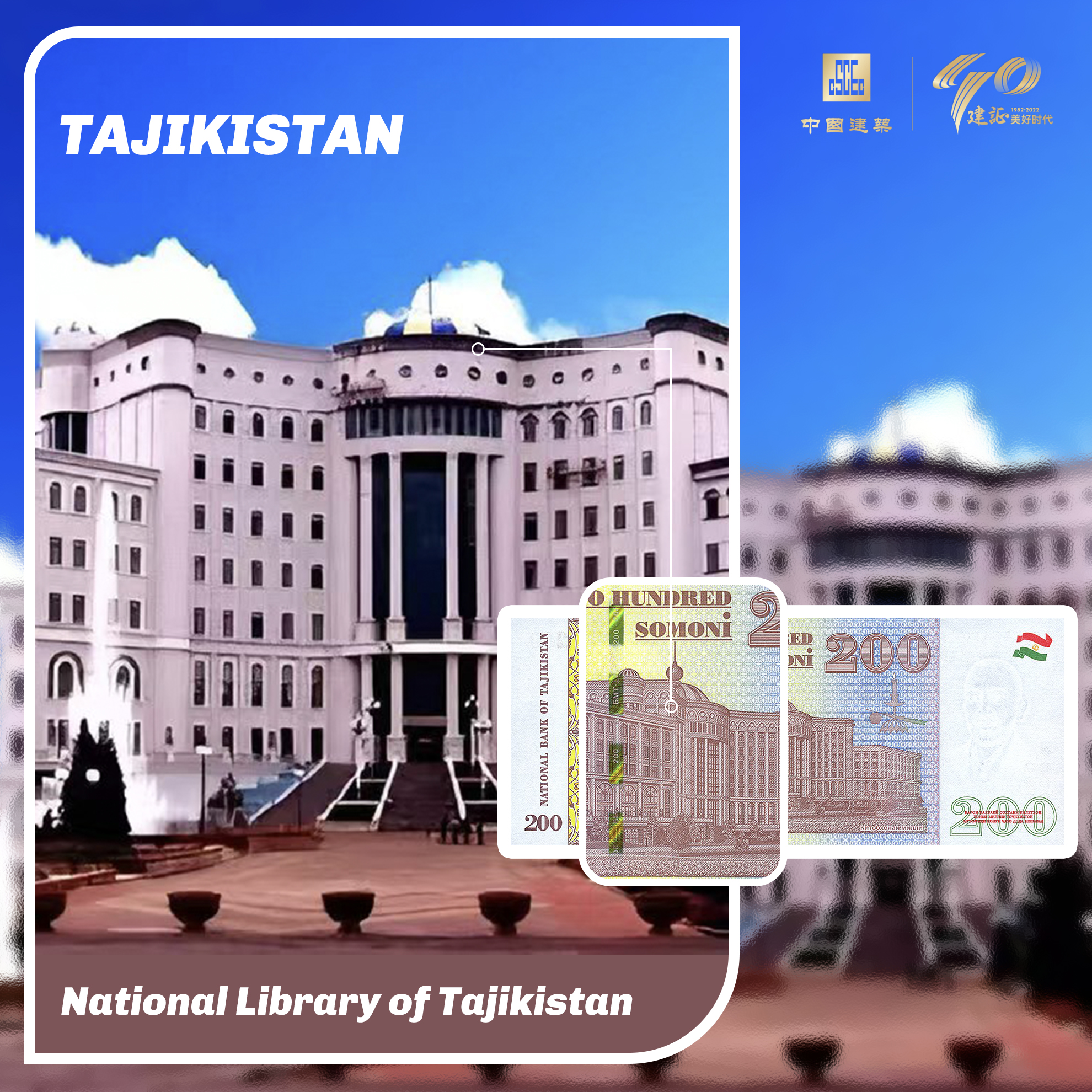 Moi International Sports Center in Kenya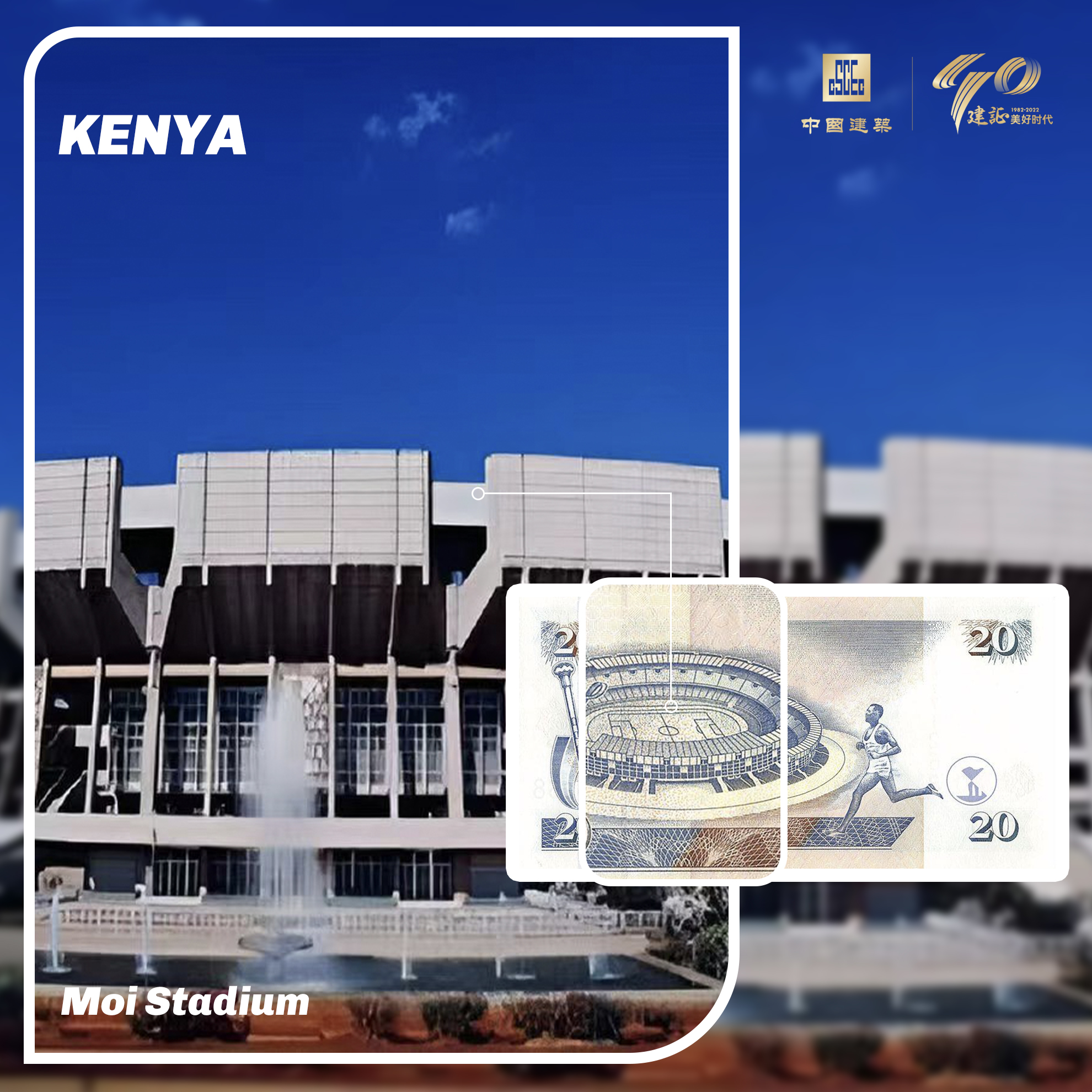 The 20 Kenyan shilling note features Kenya's landmark Moi International Sports Center. The Kenya Moi International Sports Center was located in Nairobi, the capital city of Kenya and officially opened in 1987. The Moi International Sports Center has a total construction area of 12,000 square meters and can accommodate 5,000 spectators. It has hosted many important events such as the African Games.