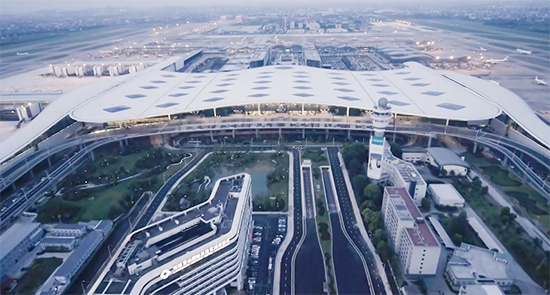 Recently, CSCEC-built Hangzhou Xiaoshan International Airport Phase III Project was officially put into operation. After operation, its annual passenger throughput will rise to 90 million, with cargo and mail throughput hitting 3.6 million tons. As an important transportation infrastructure project for the Hangzhou Asian Games, the Hangzhou Xiaoshan International Airport Phase III Project has a total construction area of about 1,500,000 square meters.
With a construction area of about 720,000 square meters, the first bidding section of the phase three project mainly consists of building Terminal 4 and three concourses on the north side, developing underground space, and expanding the sewage pumping station and original buildings.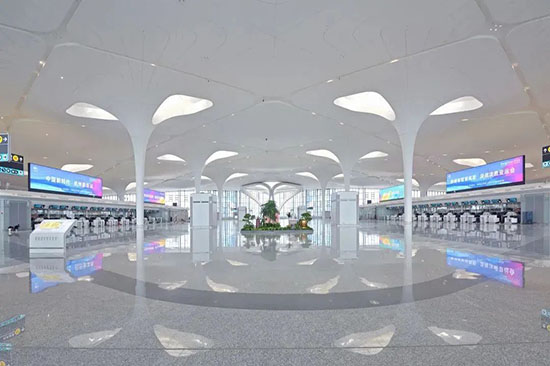 The ceiling of Terminal 4 has a total area of about 100,000 square meters. The hoisting and installation work is highly difficult with the ceiling's complex form, various curve radians, and the appearance requirements of evenness, consistency, and integrity. The CSCEC project team develops 3D-spanning-based reverse BIM modeling and dynamic calibration construction method and the whole-construction-process precision control method, perfectly showing the design concept of "intertwining lotus-shaped ceiling components".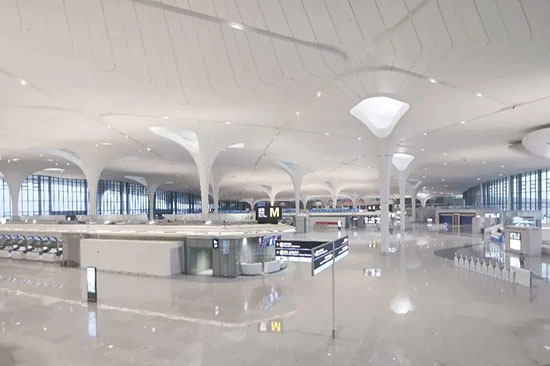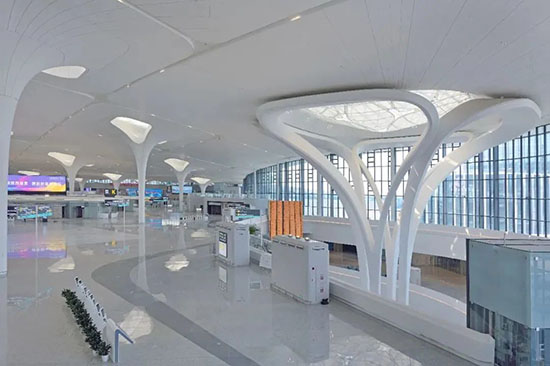 The project team performs digital transportation coordination, pipeline protection, and barrier management and applies a management method for the construction without suspending any air service, solving the problem in the process of expanding comprehensive transportation hubs with a large airport.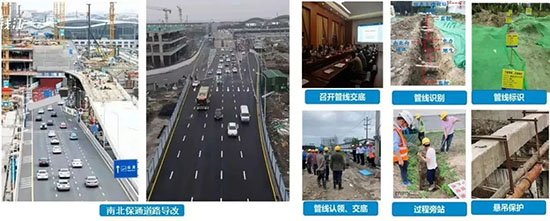 To drop off baggage at check-in counters, passengers only need to push their suitcases directly onto the conveyor belts and the system can automatically detect the size, weight, and label the checked-in baggage and deliver it to the corresponding place, which is passenger-friendly and convenient.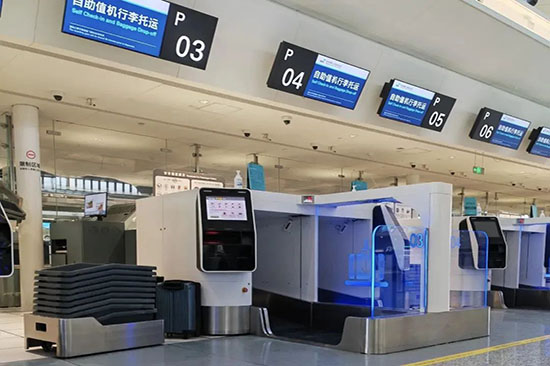 With a total construction area of about 640,000 square meters, the second bidding section of the phase three project consists of the construction of a comprehensive traffic center, passenger overnight accommodation buildings, and supporting commercial buildings. The newly-built comprehensive traffic center will realize the smooth transfer among high-speed railway trains, subways, and buses. The "9-meter-deep underground passageway" in the project connects the bus station, the subway station, the high-speed railway station, as well as the entrance and exit of the terminal. Passengers can transfer smoothly here and the "core artery" of the airport is opened for all passenger traffic at the airport.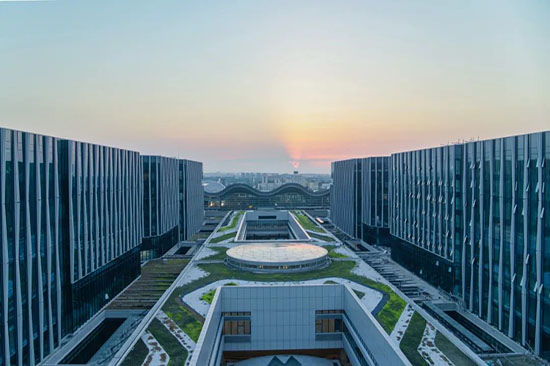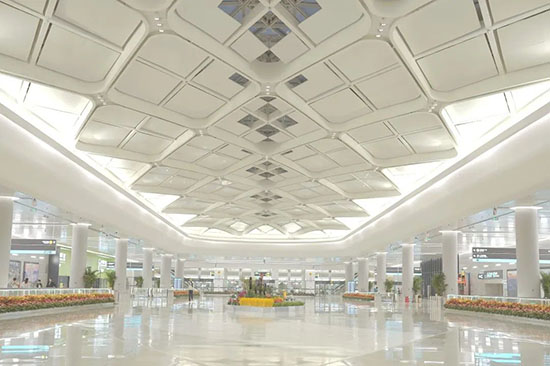 The "9-meter-deep underground passageway" of the comprehensive traffic center has a GRG ceiling with beautiful surface, green and environmentally protective advantages, fully embodying the green and energy-saving features of the building.