Foreign media reporters visit CSCEC-built Peking University First Hospital southern branch project
Pubtime:15.09.2022

【Font size:

Big

Mid

Small

】Print
Recently, 32 media reporters from 27 countries along the Belt and Road Initiative visited CSCEC-built Peking University First Hospital southern branch project. Some of them work for PTV National, Philippine People's Television Network, Lao National Radio, and Vietnam Television.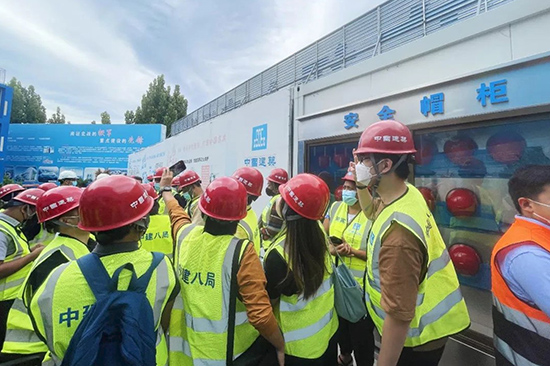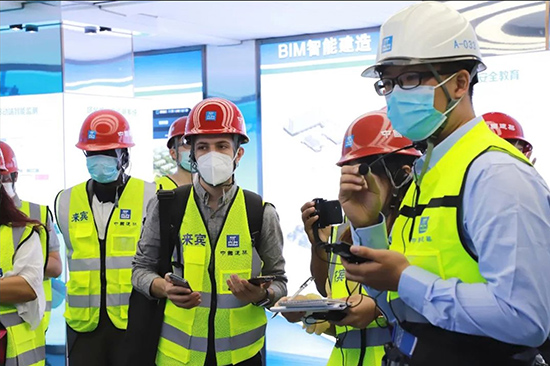 In the smart exhibition hall, reporters experienced VR security facilities and holographic sand tables and learned about CSCEC's smart, green, and safe construction sites.
During interactions and exchanges, project directors communicated with the reporters ontopics such as "how to reduce the impact of construction on the environment".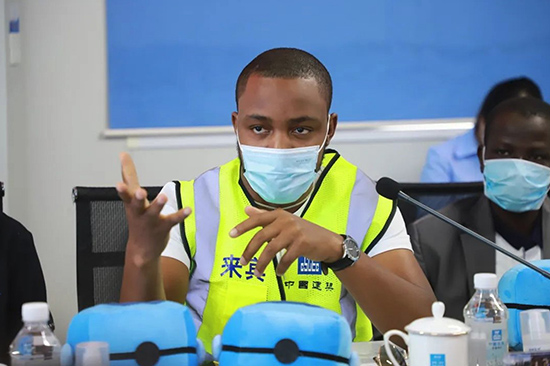 Located in Daxing District, Beijing Municipality, the project has a total construction area of 216,000 square meters. After completion, it's expected to be the first hospital which is competent for air and ground rescue tasks in the southern area of Beijing. The construction of the branch will not only improve basic medical services to residents in the southern area, but also improve medical and health resourcesin downtown of Beijing.