Recently, the Changli Lake water treatment PPP project in Zhaoqing New Area, Guangdong Province passed the acceptance check. The project is invested,built and operated by CSCEC.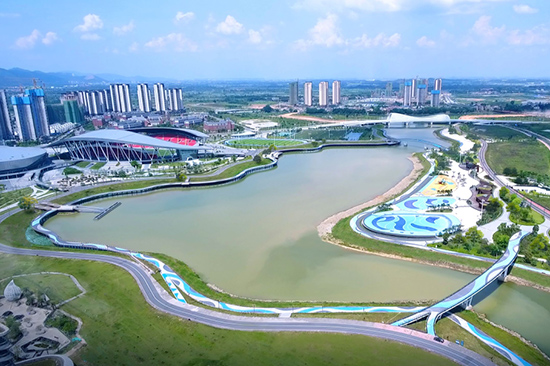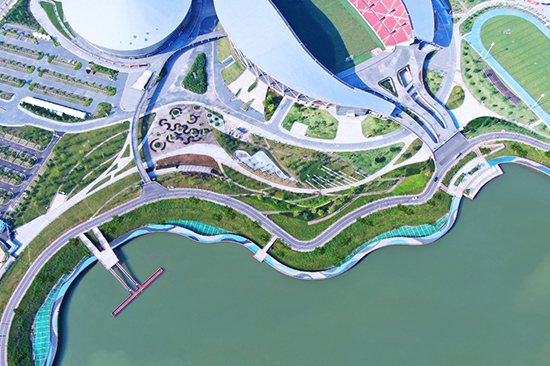 With a total remodeling area of 100,500 square meters and landscape construction, the project gathered many professional talents and integrates water conservancy projects including lake area expansion, bam construction, flood control and emergency rescuechannels and environmentally protective projects such as ecological parks.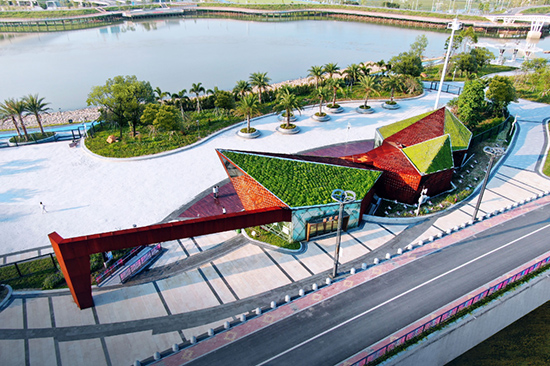 With the primary goal of ensuring urban safety, the project team helped the city build and improve its flood control and drainage systems by comprehensive management methods including upgrading river courses and providing landscaping supporting facilities. The newly-built embankment enabled the lake water to flow through the sports center, which effectively expandedthe water area, strengthened soil and water conservation, and significantly lowered the water level in the flood season.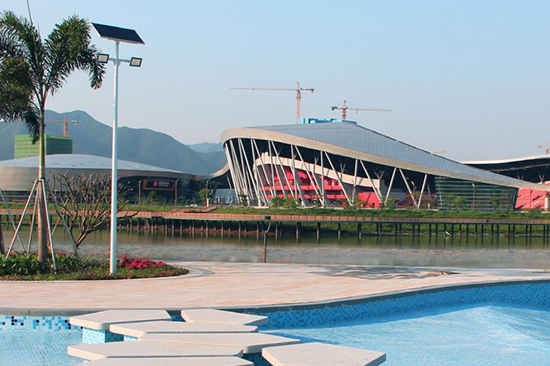 In addition, the project team took account of urban traffic needs and promotes equal access to basic public water conservancy services so as to realize a good prospect of achieving the coexistence of humanity and nature and the sustainable development featuring environment protection.
The embankment constructioncombined landscape features, utilized local factors and symbols, and reshapedthe Lingnan culture featuring the coexistence of people with water so as to build a water conservancy project with regional characteristics and to show the beauty of the people-and-nature harmony.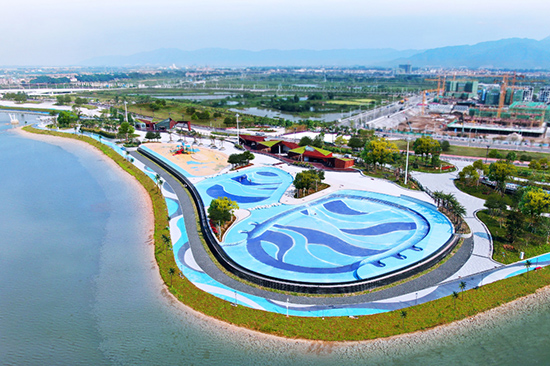 The project team combined the principle of coordinating security, ecology, landscape, culture, and economy with city operation to build an urban water front integrating flood control, ecology, landscape, tourism, and entertainment.