First phase supporting project of Chengdu Tianfu Agri-Expo Garden
Pubtime:23.08.2022

【Font size:

Big

Mid

Small

】Print
Recently, CSCEC-built first phase supporting project of the Tianfu Agri-Expo Garden in Chengdu City passed the acceptance check.
The project, also known as a research and development center, comprises plenty of areas including Qingmiao(young crops), Ruixue(auspicious snow), and Xinghe Agricultural Park.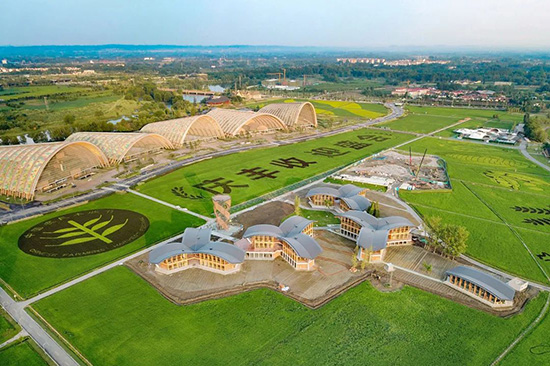 Consisting of five buildings and one sightseeing tower, the small-sized project has a complex appearance and high technical difficulty. The roof structure is in a young crop shape. The project team optimized the way of setting timber beams, overlapped the timber beams to form a reciprocal force transmission system, and eventually achieved the best structural efficiency and material consumption.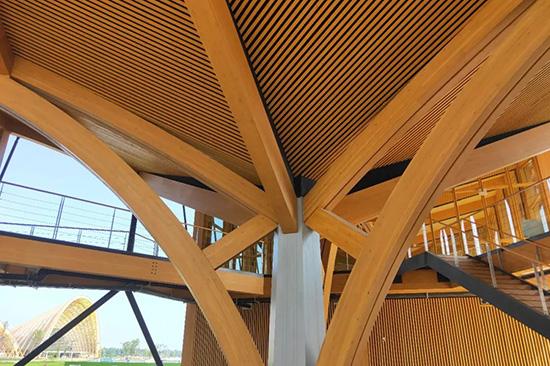 The project team adopts a smart construction system to realize digital, real-time, and accurate management. Besides, the project team adopts many new technologies, materials, and techniques to ensure construction quality and promote efficient construction.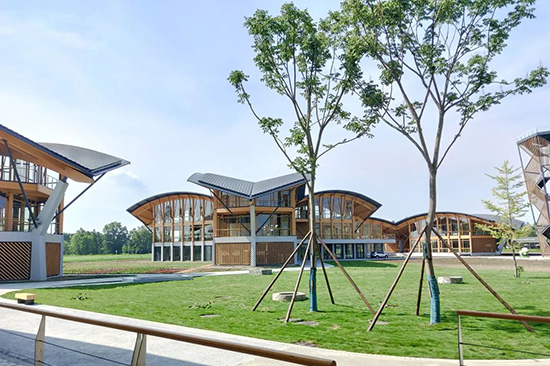 The project locates at the Tianfu Agri-Expo Garden. In order to integrate the project into the surrounding landscapes including forests and rice fields, the project team is inspired by young crops and builds rhizome-shaped skeletons and blade-shaped roofs. As a result, the project is integrated into the nature in a bionic way, all the units of the project are well proportioned and integrated with the field, and the complex seems to grow in the fields, which further enrich the building and space forms in the Agri-Expo Park.