Recently, the first tram left the Shengquansi Station of the Jiangjin Line and it marks that China's first commercial dual-powered tram line built by CSCEC, Chongqing Rail Transit Line 5's section which connects Tiaodeng and Shengquansi in Jiangjin District (hereafter the Jiangtiao Line), is opened to traffic. It will shorten the travel time between Jiangjin District and Tiaodeng to 28 minutes.
With a total length of about 28.22 kilometers, the Jiangtiao Line has 6 elevated stations.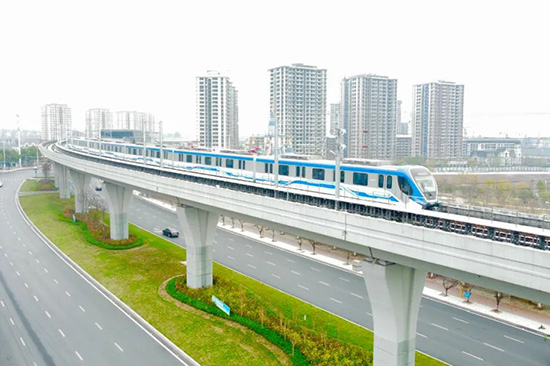 The trams of the Jiangtiao Line, China's first commercial dual-powered line, are As dual-powered trams which use a 25kV-AC-and-1500V-DC conversion power supply system and have the fastest speed of 120 kilometers per hour. In addition to advantages including a strong climbing ability, a short turning radius, and a large passenger capacity, the line integrates inter-city trains' high speed and comfort with metro vehicles' fast start and stop as well as bus-type operation.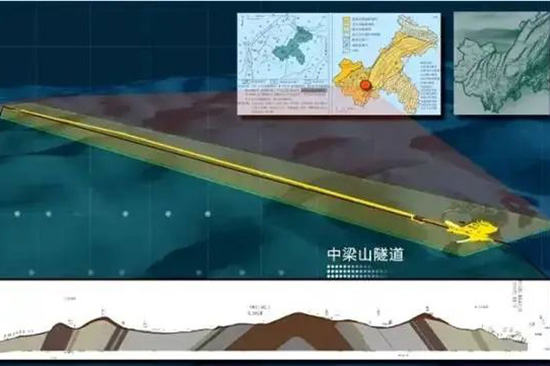 On April 15, 2020, the Zhongliangshan Tunnel, a key project of the Jiangtiao Line, successfully broke through. With a total length of 3,965 meters and the largest embedment depth of 215 meters, the tunnel, known as the "geological museum in Southwest China", is a single-hole double-track tunnel.
The project team adopts drones, the BIM technology, and BIM5D platform to better achieve safety, quality and cost control of the project. Besides, the project team saves the construction period for 6 months by using moving tools for partition walls construction.
After opening to traffic, it will take 30 minutes to travel from Jiangjin District to downtown Chongqing and make travel of residents along the line more convenient.